1st – 5th Grade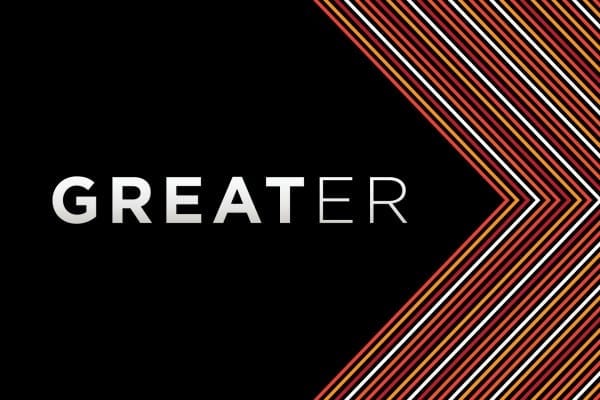 Monthly Virtue: Faith – believing in what you cannot see.
Monthly Bible Verse: "For I know the plans I have for you declares the Lord, plans to prosper you and not to harm you, plans to give you hope and a future."  Jeremiah 29:11
Bible Story: Naaman :: 2 Kings 5:8-13
Lesson Overview:  This weekend we talked about Jeremiah 29:11, "For I know the plans I have for you declares the Lord, plans to prosper you and not to harm you, plans to give you hope and a future."
Even though you can't see where God is leading you right now, He will use your obedience to work in your life.
One night during family dinner, say this prayer:
God, I thank you for knowing us and having a plan for our family before each of us was born.  Help us to do the things you ask each member of our family to do, even when they are uncomfortable or hard.  I know that you have great plans for our family that I can't even imagine right now, and that you will use every situation we face for your glory.  Show us how to live for you. 
Amen.
WEEKEND RESOURCE:  Greater – Week 5 GodTime Card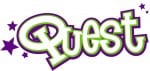 3 years – Kindergarten
Bible Story: Joshua 6, Joshua and the Battle of Jericho
Main Point: "I Will Obey!"
Memory Verse: "But the fruit of the Spirit is love, joy, peace, patience, kindness, goodness, faithfulness, gentleness, and self-control." – Galatians 5:22-23a
Lesson Overview: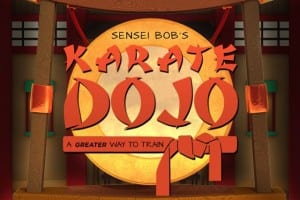 We wrapped up our series "Sensei Bob's Karate Dojo: A Greater Way to Train" in Quest this past weekend! Sensei Bob shared a Bible story about Joshua and the Battle of Jericho (Joshua 6). We learned that God told Joshua and his men to march around the city, blow their horns, and shout really loud in order to take over the city. Those things didn't seem like the things to do to win a battle, but Joshua and his men obeyed. After they did what God told them to do, God delivered Jericho to Joshua and his men and the walls came crumbling down!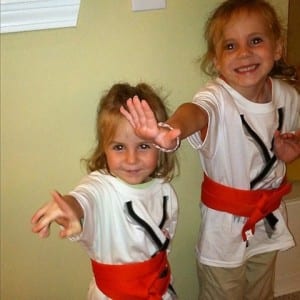 Kids also became "official" ninjas this weekend and received their very own Sensei Bob's Karate Dojo t-shirt. Every child who recited the memory verse (Galatians 5:22-23a) received their very own Elevation orange karate belt!
We're so excited that our Quest kids are studying and memorizing God's Word in such fun ways! Keep practicing Galatians 5:22-23a and the fruit of the Spirit at home with your child!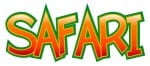 6 weeks – 2 years
Monthly Focus: God wants me to care for others!
Bible Story:  2 Kings 5:1-13
Weekend Activity: Care Calendar coloring page
Place the Care Calendar on your fridge or in your toddler's room.  Help your toddler complete the care activity each day.  After the activity each day, say, "Great job showing you cared today!  Naaman was very sick, but his servant girl cared for him and knew a way he could get better.  Elisha told Naaman to go wash in the river seven times and God healed him!  The servant girl cared for Naaman, and God wants us to care for others too!"
WEEKEND RESOURCE:  Care Calendar