1st – 5th Grade
Monthly Virtue: Wisdom – learning to make better choices.
Monthly Bible Verse: "So I turned my mind to understand, to investigate, and to search out wisdom."  Ecclesiastes 7;25a
Bible Story: Solomon asks for wisdom (seek wisdom above all else) :: 1 Kings 3:5-14
Lesson Overview: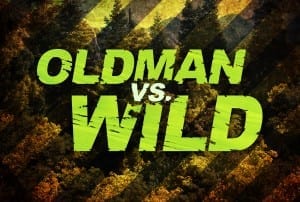 Wisdom is learning to make better choices.  We read in 1 Kings 3:5-14 that instead of wealth or fame, King Solomon asked God for wisdom.  Solomon chose to ask God for wisdom instead of riches and fame.  God honored Solomon's request by giving him wisdom as well as riches and fame.
When we learn to make better choices by thinking through what the Bible says, we are gaining wisdom.
Does Dr. Oldman have what it takes to survive three days in the wild with nothing but his own wisdom?  Dr. Oldman set out on an epic expedition to prove to his brother that he can survive in the wild.  Will he make it through day 1?  Find out tomorrow and watch episode 1 of "Oldman vs. Wild."
WEEKEND RESOURCE:  Anthony Shaheen's Field Guide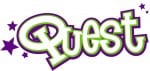 3 years – Kindergarten
Bible Story: Genesis 1:1-5, Day 1 of Creation
Main Point: "God Made Light!"
Memory Verse: "God saw all that he had made, and it was very good." – Genesis 1:31
Lesson Overview: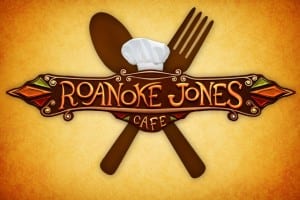 Looking for good food while hearing some great stories?  Visit the Roanoke Jones Cafe! Roanoke Jones is a world famous detective – so famous in fact that he has a cafe named after him! The Roanoke Jones Cafe is a tribute to him and some of his most famous adventures! Each weekend we'll visit the cafe and hear how Roanoke Jones and his friends stopped the evil Professor Arty Morty from making the people of the world think everything God made is bad!
This past weekend, Roanoke Jones and his assistant, Swanson, discovered that Professor Arty Morty was trying to make everyone think the light was bad.   But Roanoke and Swanson solved the case by discovering the "super duper light escarianator," which was making everyone scared of the light. We learned that God created light (Genesis 1:1-5) and it was good!
Each week during the our new series, your child will be receiving magnetic puzzle pieces to collect.  Collect all 8 puzzle pieces and put them on your refrigerator at home to discover something that God created!
Don't forget to review our new memory verse from Genesis 1:31 with your child at home this week. If they can recite it at the end of the series, they will receive a fun prize!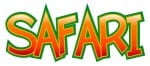 6 weeks – 2 years
Monthly Focus: God wants me to care for others!
Bible Story:  2 Kings 5:1-13
Weekend Activity: Care Calendar coloring page
During the toddler months children are learning new words each day and talking more and more.  Now is a great time to begin the habit of prayer – talking to God.  This month partner with us as we teach toddlers God wants me to pray!
Use the Daniel in the Lions' Den coloring page to review the Bible story with your child.  Ask your child questions about the story based on the coloring page:
Why was Daniel in the lions' den?  (Because he prayed to God.)
Did the lions hurt Daniel?  (no)
What did God send to keep Daniel safe?  (an angel)
Say, "Daniel got thrown into a den of lions because the King said he couldn't pray to God. Daniel prayed to God and God sent an angel to close the mouths of the lions. Daniel was saved from the lions! God wants you to pray to Him, just like Daniel did."
WEEKEND RESOURCE:  Daniel in the Lions' Den coloring page