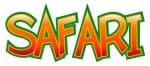 Your child is learning the story of how Jesus healed the ten lepers, but only one came back to say thank you and how God wants us to be thankful! Here's what you can do to drive this lesson home. Purchase a package of Keebler Elf sandwich cookies (shaped like a person). Might I recommend my personal favorite, the Double-Stuffed Elf sandwich cookies. Have your toddler help you count out 10 cookies. Read the story of the ten lepers from Luke 17:11-19. Take away all 10 cookies, and then bring one cookie back. Isn't it sad that only one came back to say 'thank you?' Give your child one cookie to represent the one leper who was thankful. Ask your child if they are thankful for the things God has blessed them with. Enjoy the yummy cookies with your toddler!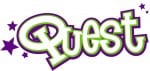 As Quest-age children join their new friend Ethan Under The Big Top at the circus, they are learning fun ways to remember the bottom lines each week. This past weekend, they learned I will not complain. To help children remember the bottom line, they colored and decorated a No Complaining Calendar. Parents, help your child by checking off each day on their calendar that they do not complain. At the end of the week, reward your child for doing a great job not complaining! If your child missed Quest this past weekend, you can download the calendar here.

This weekend in Motion we continued our Imagine That series, all about creativity. Kids were challenged to use their imagination to do good. Our Bible story this week comes from Matthew 5:14-16. In His Sermon on the Mount, Jesus teaches that we are the light of the world and that our good deeds glorify God! Kids learned that they can put their imagination to work to help others and shine God's light into the world.
Continuing the Conversation…
During large group kids had the opportunity to participate in an exciting, high energy game we call Crab Polo. Kids had to assume the "crab" position and work together as a team to move the ball from their side of the room to the other. It was a fun and creative way to reinforce our bottom line of the day. Kids learned that while there are people in life that face challenges such as homelessness, sickness, and poverty, we can use our imagination and work together as a team to show God's love to a those in need. Currently, at Elevation Church we are in the middle of an initiative called 30 Days of Thanks! Every day this month, there are opportunities for your family to serve those less fortunate. Click here to register for an event. Get creative as a family. Use your imagination to do good THIS WEEK!