1st – 5th Grade
Monthly Virtue: Generosity – giving more than what is required
Monthly Bible Verse: "Remember this: whoever sows sparingly will also reap sparingly, and whoever sows generously will also reap generously."  2 Corinthians 9:6-7
Bible Story: Mary gave more than what was required by giving her all. :: Luke 1:26-38
Lesson Overview: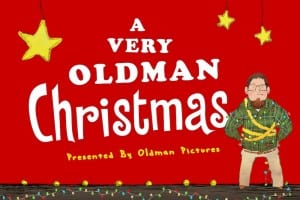 Generosity means giving up more than what's required. We read about Mary, who was generous and gave up the life she had planned for the one God wanted for her – to be the mother of His son, Jesus.
This week, help your child learn more about generosity. Use the GodTime card, a resource containing four days of devotions based on this weekend's lesson. It's a great opportunity to initiate a discussion about what your child is learning in eKidz and focus on generosity this Christmas.

WEEKEND RESOURCE:  GodTime Card Week 1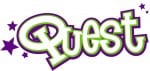 3 years – Kindergarten
Bible Story: Genesis 3, Isaiah 62:11 – The Sneaky Snake
Main Point: "God loves me!"
Memory Verse: "God sent His son to be the Savior of the world." – 1 John 4:14
Lesson Overview:
Welcome and thanks for tuning in to Reindeer Radio – broadcasted on JOY FM! During the month of December, we will join Rudy Reindeer, Christmas Carol, and Jolly Joe as they broadcast the good news of Christmas to everyone in the North Pole! This weekend we heard Rudy's 'Story of the Day' about the sneaky snake in Genesis 3 and were able to broadcast "God Loves Me!" for everyone to hear!
This month kids will have an opportunity to collect four different trading cards during our Reindeer Radio series.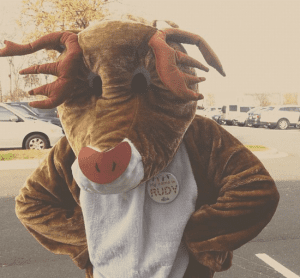 Your child will collect one card each time they attend Quest. If your child collects all four cards, they can bring them back to Quest during a Christmas Worship Experience (December 21-24) for a special prize.
But, one of the trading cards – the Rudy Reindeer card – is a special card! If you child collects the Rudy Reindeer card, he or she needs to find Rudy Reindeer on your campus and get his signature. Any child who brings back a signed Rudy Reindeer card will get a special REINDEER prize! Check out the Your Time Card you received on the way out of Quest for more details.
Rudy is excited to see your child next weekend!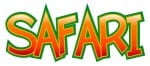 6 weeks – 2 years
Monthly Focus: Jesus is the Greatest Gift!
Bible Story:  Luke 2:8-14
Weekend Activity: The Best Thing About Christmas coloring page and book
Use The Best Thing About Christmas book and coloring page to remind your toddler that Jesus is the greatest gift we will ever receive. Read it to your toddler throughout December to remind him or her what Christmas is really about. As parents, the best gift you can give your children is the gift of knowing Jesus and reminding them that He came for them.
To make the most of your story time, use the reading tips found on the ornaments on the coloring page and ask your toddler questions about the story:
Where was baby Jesus born?
What's the best thing about Christmas?
Who did Jesus come for?
Who is the greatest gift?