1st – 5th Grade
Monthly Virtue: Generosity – giving more than what is required
Monthly Bible Verse: "Remember this: whoever sows sparingly will also reap sparingly, and whoever sows generously will also reap generously."  2 Corinthians 9:6-7
Bible Story: Mary gave more than what was required by giving her all. :: Luke 1:26-38
Lesson Overview: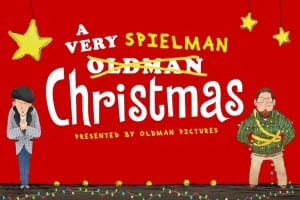 Last weekend we looked at Mary, who gave more than what was required (Luke 1:26-28) by giving up the life she had planned for the one God wanted for her – to be the mother of His son, Jesus.
This weekend we learned about another person who showed generosity – Joseph. When Mary became pregnant with a baby that wasn't Joseph's, he would have had every right to leave her. In fact, the law during that time said Mary could have been stoned to death.

Instead, Joseph chose to trust God and stay by Mary's side and help her raise Jesus, even though he didn't have to.
We can show generosity to others by doing more than what's required, too. Sitting with a new kid at school even when it's not the popular thing to do, or giving your friend your favorite pencil because they didn't have one in class are just two examples of how you can show generosity.
Pray and ask God to show you and your family ways to be generous this week and give more than what's required.
WEEKEND RESOURCE:  GodTime Card Week 2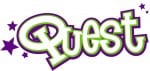 3 years – Kindergarten
Bible Story: Luke 1:26-38 – The Angel Visits Mary
Main Point: "God Can Do Anything!"
Memory Verse: "God sent His son to be the Savior of the world" – 1 John 4:14
Lesson Overview: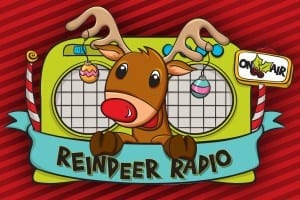 Thanks for tuning in again to Reindeer Radio, broadcasting on JOY FM, where we are on a mission to spread the good news of Christmas!
We had a great time helping Rudy Reindeer, Christmas Carol, and Jolly Joe spread the good news of Christmas to everyone in the North Pole! We heard Rudy's 'Story of the Day' about the angel Gabriel visiting Mary, and we helped broadcast "God Can Do Anything!" to everyone at the North Pole!
This month your child is working to collect the entire four-card set of Reindeer Radio Trading Cards. Each weekend in December that your child attends Quest he or she will receive one trading card. Kids will have an opportunity during Quest to trade cards and try to collect a complete set.   Encourage your child to use their mail envelope from The North Pole to collect cards and bring it back to Quest each weekend.
And don't forget about the special Rudy the Reindeer card! If your child receives the Rudy the Reindeer Trading Card, find Rudy at Elevation and get his signature. Bring the card back to Quest any weekend in December and receive a special reindeer treat!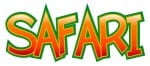 6 weeks – 2 years
Monthly Focus: Jesus is the Greatest Gift!
Bible Story:  Luke 2:8-14
Weekend Activity: The Greatest Gift activity
Wrap a few Christmas gifts, placing a picture of baby Jesus (or a doll or manger piece) inside the gift. Hide the gifts under your Christmas tree or a room in your house. Encourage your toddler to find the gifts and bring them to you. Say, "Opening gifts is fun! We give gifts to each other to show we love each other! What's inside this gift?" Encourage your toddler to unwrap and open one of the gifts. Say, "Jesus is God's gift to us! God gave Jesus to us because He love us. Jesus is the greatest gift!" Repeat with the remaining gifts.