1st – 5th Grade
Monthly Virtue: Generosity – giving more than what is required
Monthly Bible Verse: "Remember this: whoever sows sparingly will also reap sparingly, and whoever sows generously will also reap generously."  2 Corinthians 9:6-7
Bible Story: Mary gave more than what was required by giving her all. :: Luke 1:26-38
Lesson Overview: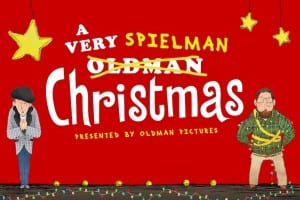 Mary gave more than what was required (Luke 1:26-28) by giving up the life she had planned for the one God wanted for her – to be the mother of His son, Jesus.
Joseph gave more than what was required and stayed by Mary's side to help her raise Jesus, even though he didn't have to.
And this weekend we learned the wise men gave more than what was required by bringing their very best gifts to Jesus.

When you think about being generous toward someone, do you think about giving him or her your very best? Do you give your favorite toys to kids in need, or just the ones you don't want anymore? Do you loan your friend your favorite pen when he needs to borrow one, or do you give him a pencil you found in the bottom of your book bag?
Remember, being generous is about giving more than just giving  something. Being generous means giving more than we have to – giving our best!
WEEKEND RESOURCE:  GodTime Card Week 3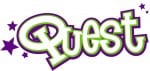 3 years – Kindergarten
Bible Story: Luke 1:2-7 – Baby Jesus is Born
Main Point: "Jesus is with me!"
Memory Verse: "God sent His son to be the Savior of the world" – 1 John 4:14a
Lesson Overview: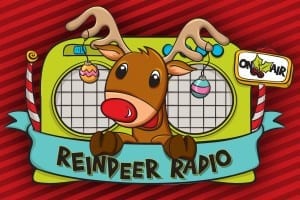 This past weekend in Quest kids learned "Jesus is with me!" from the Bible story of Jesus' birth. We joined Rudy Reindeer and the JOY FM crew at Reindeer Radio to broadcast this special message to all of the listeners in the North Pole!
Kids also had the chance to earn another trading card! The Rudy Reindeer card is a special card: if your child has a Rudy Reindeer trading card and gets Rudy's autograph, they will get a special reindeer treat.
If your child collects ALL four Reindeer Radio trading cards (Rudy Reindeer, Frosty the Snowman, Jolly Joe, and Christmas Carol) and brings the cards to any Christmas worship experience, he or she will get their very own eKidz Christmas EP of our December worship songs in Quest.
We can't want for the fa-la-la-fantastic finale to our Reindeer Radio series!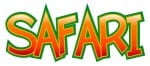 6 weeks – 2 years
Monthly Focus: Jesus is the Greatest Gift!
Bible Story:  Luke 2:8-14
Weekend Activity: Nativity Ornament craft
Help your toddler put the ornament he or she made in eKidz on a branch of your Christmas tree. Make sure the ornament is hung in a place that is easy for your toddler to see. Each time you and your child see the ornament, celebrate how glad you are that God sent us His greatest gift, Jesus! Sing "Jesus' Birthday" and say a simple prayer thanking God for sending Jesus.
Jesus' Birthday (to the tune "Jesus Loves Me")
Mary had a baby boy,
And her heart was filled with joy.
God's own Son is born today,
In a manger filled with hay.
CHORUS:
It's Jesus' birthday,
It's Jesus' birthday,
It's Jesus' birthday, and I thank God for Him.
Shepherds heard the angels say,
"Jesus Christ is born today.
Bethlehem is where He'll be.
Hurry off so you can see."