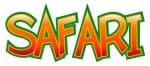 Your child played a fun game of Thankful Hide and Seek. You can recreate this game in your home with your child. Ask your child to name things he/she is thankful for (family, food, clothes, TV, pet, etc). Draw a picture of different things your family is thankful for. Hide the pictures around your house and then help your child find them. Once a picture is found, have your child repeat after you, 'God wants me to be thankful!'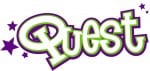 Your Quest-age child learned 'I will help others' this past weekend from the Bible story of Abram rescuing Lot, found in Genesis 13:1, 14:11-16. To put the bottom line into practice this week, have your child make a list of things he/she can do to help around the house. Reward your child for helping, when he/she completes a task off the list.
Another great way to help others is to serve together with one of our Outreach partners. Check out the Elevation Outreach page HERE  for opportunities for your family to help those in need in and around our city.

This weekend in Motion we concluded our Imagine That series, all about creativity. Kids were asked to put action to their imagination. Our Bible story this week comes from Acts 2:42-47. The passage is often referred to as "The Fellowship of Believers." It's the perfect example of working together to glorify God! In the passage, the believers worked together, ate together, and prayed together. Kids learned that when they use their imagination and work together God will bless!
Continuing the Conversation…
Today, kids had the opportunity to participate in several high-energy, team-building games and activities. From Pumpkin Nuke Em' and Pumpkin Jousting to Pumpkin Chuck Em' and Pumpkin Consumption. Kids worked together to gain points and win prizes. It was a fun and creative way to reinforce our bottom line of the day. Kids learned that we can use our imagination and work as a team to accomplish more in the name of Jesus! Did you know that families are teams too? To continue the conversation plan an activity or project, assign responsibilities, and work together to accomplish the goal!