1st – 5th Grade
Monthly Virtue: Integrity – acting like a child of God by doing what is right
Monthly Bible Verse: 1 John 3:1a "How great is the love the Father has lavished on us, that we should be called children of God! And that is what we are!" and 1 John 3:10b "Anyone who does not do what is right is not a child of God; nor is anyone who does not love his brother."
Bible Story: God calls us His children :: 1 John 3:1a, 10b
Lesson Overview: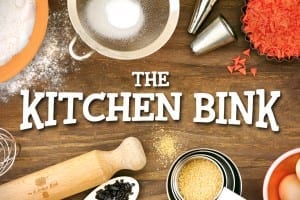 Can you imagine what it would be like to be a prince or princess? Being a child of God means that we are sons and daughters of a king. It comes with a lot of privileges – not money or fame, but far better!
God wrote a special message for us, His children, called the Bible. It's full of examples of privileges of being His child. One of the best things about being a child of God is knowing that He is always with us. We can talk to Him and tell Him how we feel no matter where we are or what we are doing.
Encourage your child to use their Kitchen Bink menu this week. Their menu contains daily devotions that will help them learn that God is always with us.
WEEKEND RESOURCE:  The Kitchen Bink Menu 1st-3rd Grade, The Kitchen Bink Menu 4th-5th Grade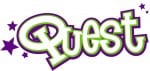 3 years – Kindergarten
Bible Story: Judges 4 – Deborah Leads the Way
Main Point: "I can be a hero like Deborah!"
Memory Verse: "I can do all things through Christ who gives me strength." – Philippians 4:13
Lesson Overview: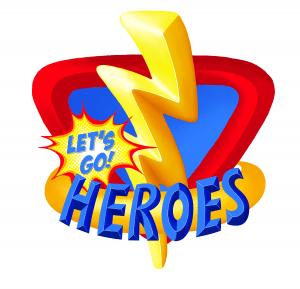 Superheroes invaded Quest this weekend as we began a brand new series called Let's Go Heroes!
We read a story from our Super Book, the Bible, and learned about a superhero named Deborah. We learned we can be heroes like Deborah by being a leader! She went first and showed everyone how to do what God wanted them to do.
Your superhero also practiced our January memory verse, Philippians 4:13:
I CAN (point to self)
DO ALL THINGS (spread both arms wide)
THROUGH CHRIST (point up)
WHO GIVES ME STRENGTH (make muscles with both arms)
PHILIPPIANS 4:13 (hold up four fingers)
All superheroes who recite Philippians 4:13 on January 26/27 (the last weekend of Let's Go Heroes) will receive their very own Elevation orange superhero cape!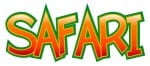 6 weeks – 2 years
Monthly Focus: God Made Me!
Bible Story:  Psalm 139:14
Weekend Activity: God Made Me mirror
During the month of January our focus is God Made Me! Each week we will read Psalm 139:14, sing praise songs, and talk about all the ways God made your toddler special! Use the resources in the January newsletter and join us in teaching your child they are wonderfully made!
Grab the Look At Me Mirror your toddler made in eKidz and place it in a place your toddler can see (lower on your fridge, in your toddler's room, or in your car). Each time your toddler sees himself or herself in the mirror, say, "God Made (insert child's name)!" Have them repeat after you, "God Made Me!"  Sing "We Are Special" to the tune "Are You Sleeping?" and insert your toddler's name.
Jessi is special. Jessi is special.
God made Jessi. God made Jessi.
Jessi is special. Jessi is special.
God made Jessi. God made Jessi.