1st – 5th Grade
Monthly Virtue: Integrity – acting like a child of God by doing what is right
Monthly Bible Verse: 1 John 3:1a "How great is the love the Father has lavished on us, that we should be called children of God! And that is what we are!" and 1 John 3:10b "Anyone who does not do what is right is not a child of God; nor is anyone who does not love his brother."
Bible Story: God wants what is best for His children :: Jonah 1 and 2
Lesson Overview: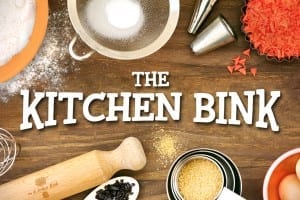 This weekend we learned from the Bink kids that we can't hide from God and that no matter what, He still loves us. Maddie and Dom's dad knew what was best for them. Even though they didn't obey him, he still loved and forgave them.
In our Bible story we read that Jonah chose not to listen to God and God sent a big fish to swallow him up. God knew what was best for Jonah and had a special plan for Him. He used the fish to remind Jonah how important is was to listen to God.

Pray and thank God that He wants what is best for you, your child, and your family.
WEEKEND RESOURCE:  The Kitchen Bink Menu 1st-3rd Grade, The Kitchen Bink Menu 4th-5th Grade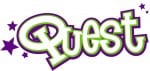 3 years – Kindergarten
Bible Story: David and Goliath – 1 Samuel 17:1-51
Main Point: I can be a hero like David!
Memory Verse: "I can do all things through Christ who gives me strength." – Philippians 4:13
Lesson Overview: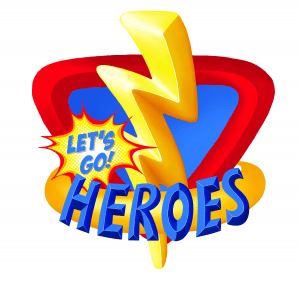 Vinny the Villain was up to no good this weekend in Quest! He was trying to tell a boy named Alex that he should be scared to go the the dentist. But we read a story from our Super Book, the Bible, and learned about a superhero named David. Kids learned "I can be a hero like David!"  by being brave and we stopped Vinny the Villain's evil plan!
Reading our Super Book, the Bible, is super important so we can know what God says and how much He loves us. This month, we encourage you to help your child learn our January memory verse using the following hand motions:
I CAN (point to self)
DO ALL THINGS (spread both arms wide)
THROUGH CHRIST (point up)
WHO GIVES ME STRENGTH (make muscles with both arms.)
PHILIPPIANS 4:13 (hold up four fingers.)
All superheroes who recite Philippians 4:13 on the last weekend of the series (January 26/27) will receive their very own Elevation orange superhero cape!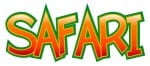 6 weeks – 2 years
Monthly Focus: God Made Me!
Bible Story:  Psalm 139:14
Weekend Activity: God Knows My Name nameplate
Use the God Knows My Name nameplate to review all the ways God made your toddler special. Put the nameplate in your child's room at eye level. Each time you see the nameplate tell your child God made them! Ask your toddler:
Who made you?
Tell me something special about you.
During the week find opportunities to tell your toddler that God made them and lead your toddler in this simple prayer: "Thank you God for loving me and making me special."