1st – 5th Grade
Monthly Virtue: Integrity – acting like a child of God by doing what is right
Monthly Bible Verse: 1 John 3:1a "How great is the love the Father has lavished on us, that we should be called children of God! And that is what we are!" and 1 John 3:10b "Anyone who does not do what is right is not a child of God; nor is anyone who does not love his brother."
Bible Story: God loves his children no matter what :: John 13:34-38
Lesson Overview: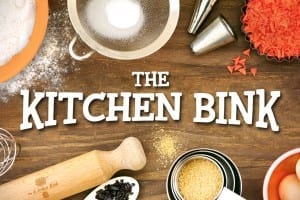 Maddie and Dom Bink are slowly getting the hang of running the family business. Although Maddie is struggling to create great tasting food, her brother, Dom, has noticed that her cooking is improving and encourages her to not give up on her dream, but keep working at it.
We looked in the Bible and read about Peter, one of Jesus' disciples who really struggled to get things right. He didn't have faith when he needed to, he reacted violently by cutting off a man's ear, and he even denied knowing Jesus.

Even though Peter struggled, God had a plan for his life and knew that he could grow and be used in a big way for the kingdom.
God has big plans for our lives too, and we have to remember that God wants what's best for us. He wants to change us to make us the best possible version of ourselves.
WEEKEND RESOURCE:  The Kitchen Bink Menu 1st-3rd Grade, The Kitchen Bink Menu 4th-5th Grade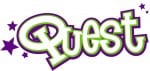 3 years – Kindergarten
Bible Story: A Baby in a Basket – Exodus 1-2:10
Main Point: I can be a hero like Miriam!
Memory Verse: "I can do all things through Christ who gives me strength." – Philippians 4:13
Lesson Overview: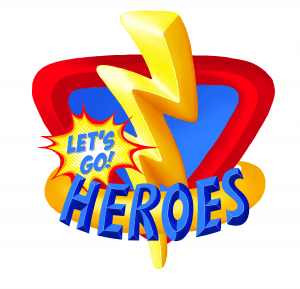 The Super GO Team defeated Vinny the Villain again this weekend! He was trying to tell a boy named Hector to keep playing video games instead of watching his baby brother. We learned a story from our Super Book, the Bible, about a superhero named Miriam.
Miriam was a superhero because she watched over her baby brother when Pharaoh ordered all of the little baby boys to be killed. Kids learned "I can be a superhero like Miriam" and help my family!
Reading our Super Book, the Bible, is super important! Read this month's memory verse, Philippians 4:13, to your child from the Bible:
I CAN (point to self)
DO ALL THINGS (spread both arms wide)
THROUGH CHRIST (point up)
WHO GIVES ME STRENGTH (make muscles with both arms)
PHILIPPIANS 4:13 (hold up four fingers)
All superheroes who recite Philippians 4:13 on January 26 and 27 will receive their very own Elevation orange superhero cape!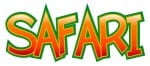 6 weeks – 2 years
Monthly Focus: God Made Me!
Bible Story:  Psalm 139:14
Weekend Activity: God Made Me craft
Sit on the floor with your child and read our January Bible verse, Psalms 139:14. Talk with your toddler about how God made them. Say, "Our great, big God is awesome and He created you. He loves you so much!" Have them repeat after you "God Made Me!" Use the God Made Me face and encourage your toddler to point to different parts of their face. Say, "God made your (insert face part)! God made you!"