1st – 5th Grade
Monthly Virtue: Integrity – acting like a child of God and doing what is right
Monthly Bible Verse: 1 John 3:1a "How great is the love the Father has lavished on us, that we should be called children of God! And that is what we are!" and 1 John 3:10b "Anyone who does not do what is right is not a child of God; nor is anyone who does not love his brother."
Bible Story: God gives his children unique gifts :: 1 Samuel 17:32-40, 48-50
Lesson Overview: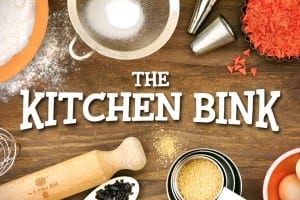 This weekend we learned that God wants us to be exactly who He created us to be. We watched as Maddie stopped trying to re-create recipes that were her father's and created her own dish in the kitchen – and it was a huge success!
In our Bible we read that David chose to use his gifts to defeat Goliath with a sling shot instead of using someone else's armor. God made each person unique with his or her own gifts and talents. He doesn't want you to be like anyone else, because he made you exactly who you are supposed to be!

WEEKEND RESOURCE:  The Kitchen Bink Menu 1st-3rd Grade, The Kitchen Bink Menu 4th-5th Grade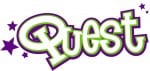 3 years – Kindergarten
Bible Story: Jesus Feeds the 5,000 – Matthew 14:13-22 and John 6:1-15
Main Point: I can be a hero like Jesus!
Memory Verse: "I can do all things through Christ who gives me strength." – Philippians 4:13
Lesson Overview: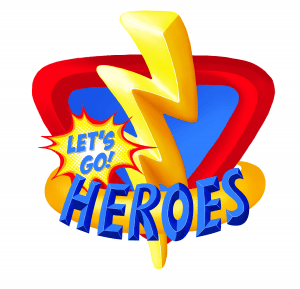 We had a super time celebrating the end of our Let's Go Heroes series as kids learned "I can be a hero like Jesus!" From the story of Jesus feeding the 5,000, Quest superheroes were able to learn that just like Jesus, they can be heroes and show love to others like Jesus did!
Vinny the Villain caused trouble again this week, trying to make a girl named Logan not share her snack with her friends. But we succeeded with our mission to defeat Vinny by using the Super Book, the Bible, to help Logan understand that she can be a hero just like Jesus by sharing her snack with others!
Great job superheroes!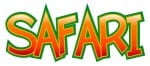 6 weeks – 2 years
Monthly Focus: God Made Me!
Bible Story:  Psalm 139:14
Weekend Activity: I Am Wonderfully Made magnet
Use the I Am Wonderfully Made magnet as a special reminder to pray for your child. Place the magnet on your fridge in a place you will see it everyday. Each time you see the magnet say a prayer for your child. Thank God that He created your toddler, and that your toddler is "fearfully and wonderfully made!" (Psalm 139:14)