1st – 5th Grade
Monthly Bible Verse: 2 Timothy 3:16 "All scripture is God-breathed and is useful for teaching, rebuking, correcting, and training in righteousness."
Bible Story: God gives  me choices. :: Genesis 2:15-25, 3:1-13, 20-24
Lesson Overview: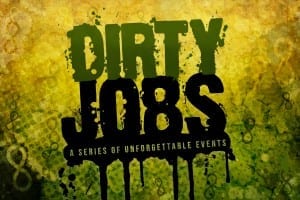 This weekend we started a new series called Dirty Jobs: A Series of Unforgettable Events. Each week Motion will be learning the same Bible stories that Pastor Steven is preaching to the adults in the main worship experience!
We read the story of Adam and Eve and discovered that they made a bad choice when they disobeyed God and ate the fruit from the tree of knowledge. God gives us choices and it's important for us to remember that God wants us to make choices based on what His word, the Bible, says.
A good choice to make is coming to church! In Motion we believe it's important for you to BRING IT when you come to church. We want you to:
bring yourself (be here as often as you can)
bring your Bible with you every week
bring your memory verse (be able to recite it to your small group leader), and
bring your friends! Each time you "bring it" you will earn a punch on your Eight Card Below is a chart to show you how many punches you can earn.
And don't forget to BRING BACK the Dirty Jobs Journal you received this weekend. You will need it each time you come to Motion!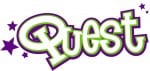 3 years – Kindergarten
Bible Story: Genesis 2:2-24  – Adam and Eve
Main Point: God Gave Me My Family!
Memory Verse: "Your word is a lamp to my feet and a light for my path." – Psalm 119:105
Lesson Overview: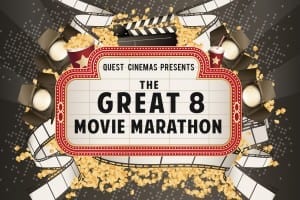 We began a new series this weekend in Quest called The Great 8 Movie Marathon. Kids visited Quest Cinemas for a feature presentation of "Upside Down Town," where we learned "God Gave Me My Family!" from the Bible story of Adam and Eve. We watched as Jenny Jumper learned God gave her a family to love her and to help her. Just like Jenny Jumper, God gives each of us a family, too!

Over the next 8 weeks, Quest kids will be learning the same Bible stories Pastor Steven is teaching to adults. Quest Cinemas will be showing 8 of the greatest movies of all time about the 8 greatest Bible stories ever told! We encourage you to use the In-Fin-Ate Card you received on the way out of eKidz to spark family discussions about what each family member is learning.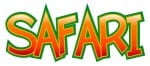 6 weeks – 2 years
Monthly Focus: God Gave Me the Bible!
Bible Story:  Adam and Eve | Genesis 2
Weekend Activity: Adam and Eve coloring page
February is an exciting month as Pastor Steven teaches eight of the greatest stories forever told through the IN.FIN.8 series. We will be teaching these same Bible stories to toddlers, too! Our prayer is that by teaching toddlers, God Gave Me the Bible, your toddler will learn more about God and that He has great plans for them.
Take your toddler's Adam and Eve coloring page and read the story of Adam and Eve from Genesis 2:4-24 to your toddler. Using the coloring page to review the story and our monthly focus, God gave me the Bible, with your toddler. Remind your toddler that God gave them the Bible to learn more about Him.
Place the coloring page on the bottom of your fridge to remind you during the week to ask your toddler questions about Adam and Eve. Ask questions such as these:
Who were the first people God made?
Where did they live?
What do we read to learn more about God?
Who gave us the Bible?