1st – 5th Grade
Monthly Bible Verse: 2 Timothy 3:16 "All scripture is God breathed and is useful for teaching, rebuking, correcting, and training in righteousness."
Bible Story: God has the power to rescue me :: Exodus 13:17-18, 21, 14:10-31
Lesson Overview: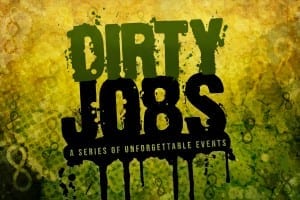 This weekend we learned that God has the power to rescue us. We read an exciting story about Moses and the Israelites running from the Egyptians. Although God was leading them to the Promised Land, when they arrived at the Red Sea they were stuck. God told Moses to stretch out his hand and when he did the Red Sea split apart leaving a bridge of dry land for the Israelites to cross.
If God has the power to part the Red Sea to save the Israelites then you can feel pretty confident that God has the power to rescue you when you need it too!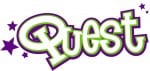 3 years – Kindergarten
Bible Story: Exodus 14  – Moses and the Red Sea
Main Point: God Will Keep His Promises!
Memory Verse: "Your word is a lamp to my feet and a light for my path." – Psalm 119:105
Lesson Overview: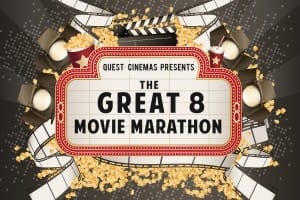 We headed to the construction site for the second week of The Great 8 Movie Marathon and saw "The Great Sky Bridge." The main character, Spike, learned to trust the Builder while they were constructing a giant bridge in the sky between two buildings. Just like Spike learned to trust the Builder we learned that they can trust God to keep His promises, too!
The Bible stories in God's book, the Bible, are the most important stories ever told. eKidz wants to hear your child retell the Bible stories too! Record a video of your child retelling the Bible story using their puppet characters from Quest, and submit your video to eKidz at www.elevationchurch.org/eKidzStoryOfTheWeek.
We will pick one story each week and send the storyteller The Beginner's Bible!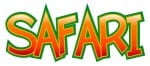 6 weeks – 2 years
Monthly Focus: God Gave Me the Bible!
Bible Story:  Moses and the Red Sea | Exodus 14
Weekend Activity: Cross the Sea! activity
What a wonderful God we have! We had a great time hearing the Bible story of how God helped Moses lead the Israelites across the Red Sea. This week share with your toddler that Moses trusted God to help him and they can too. Share with them that God can do anything.
During bath time this week play 'Cross the Sea.' Say simple commands for your toddler to follow: touch your head, pat your belly, raise your arms over your head, jump up and down, etc. Every few commands say, 'Cross the Sea!' Encourage your toddler to listen and follow. Have them pretend to be Moses and splash through the water to cross the Red Sea. Say, "God wants us to trust Him like Moses."