1st – 5th Grade
Monthly Bible Verse: 2 Timothy 3:16 "All scripture is God breathed and is useful for teaching, rebuking, correcting, and training in righteousness."
Bible Story: God hears and answers our prayers. :: 1 Kings 18:16-35
Lesson Overview: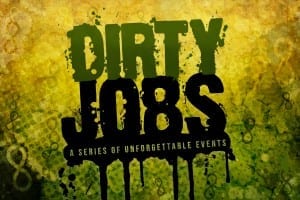 This weekend we learned God hears and answers our prayers. We read a Bible story about a group of people lead by King Ahab who were angry with Elijah. They blamed Elijah because it hadn't rained in their town in over three years and they were in a MAJOR drought. Elijah told King Ahab to bring his prophets to Mount Carmel for a challenge to see whose god was the real God. Ahab and his prophets built an alter and prayed to their gods to burn up the alter with fire. The prophets called out to their gods but there was no answer and no fire.

Elijah built an alter and prayed to God asking He show Himself to these people so that they would know and believe in Him. God answered Elijah's prayers and sent fire to the alter Elijah had made.
This week remember to pray to God and thank Him that He hears and our prayers!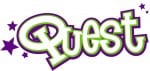 3 years – Kindergarten
Bible Story: 1 Kings 18 – Elijah and Mount Carmel
Main Point: I Will Follow Only God!
Memory Verse: "Your word is a lamp to my feet and a light for my path." – Psalm 119:105
Lesson Overview: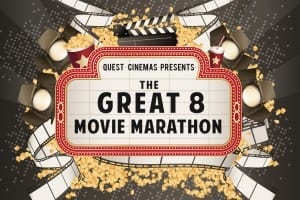 This weekend's feature presentation in The Great 8 Movie Marathon at Quest Cinemas was a lot of fun! We saw the movie "Spy Chase" and learned "I Will Follow Only God!" We watched as secret agents discovered clues and uncovered the mystery of who we should follow. We learned that just like Elijah followed only God, we should follow only God too!
Has your child been retelling the Bible stories they're learning at church? We encourage you to help your child review the Bible story and share it with others! Record your child retelling the stories using the Bible story puppets they received in Quest and submit it to eKidz at www.elevationchurch.org/eKidzStoryOfTheWeek. We will pick a weekly winner and the storyteller will win their own copy of The Beginner's Bible!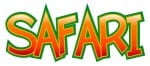 6 weeks – 2 years
Monthly Focus: God Gave Me the Bible!
Bible Story:  Elijah and Mount Carmel | 1 Kings 18
Weekend Activity: Elijah and Mount Carmel story activity
Today your toddler leaned how Elijah learned to follow God. Use the Bible story cards and read the following story to remind your toddler they can follow God too.
A prophet named _______ (Elijah) loved God very much! God told Elijah to challenge the king to a contest. ______________ (The people) who did not love God prayed to a statue and asked for _______ (fire) to come down on a ____________ (pile of wood). The people did this but no fire came from the sky. Elijah then prayed to God and asked Him to bring fire down from heaven. God sent _______ (fire) from heaven and it burned up the _________ (pile of wood)!
Remind your toddler Elijah followed God and they can too!