1st – 5th Grade
Monthly Bible Verse: 2 Timothy 3:16-17 "All scripture is God breathed and is useful for teaching, rebuking, correcting, and training in righteousness, so that the man of God may be throughly equipped for every good work."
Bible Story: I can trust God :: Daniel 6
Lesson Overview: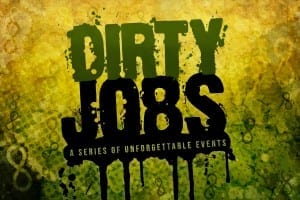 This weekend in Motion we learned that we can trust God even when we feel nervous or scared. Daniel knew that if he obeyed God and prayed to Him every day that he would be thrown into the lion's den for breaking the king's law said the people of the land could pray only to King Darius.
Our main point was "I Can Trust God." To trust in God means to obey Him willingly, even when we do not know what will happen in the end. Proverbs 3:5 in the Bible says "Trust in the Lord with all your heart and lean not on your own understanding."
Daniel prayed publicly, even though he knew that it meant being thrown into the lions' den, because he trusted in the Lord no matter what. Daniel knew that God was taking care of him, and even though Daniel did end up in the lion's den, God shut the lions' mouths.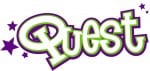 3 years – Kindergarten
Bible Story: Daniel 6:1-23  – Daniel and the Lions' Den
Main Point: I Will Pray!
Memory Verse: "Your word is a lamp to my feet and a light for my path." – Psalm 119:105
Lesson Overview: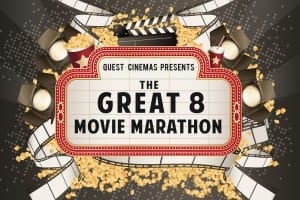 This week at the The Great 8 Movie Marathon we had so much fun learning "I Will Pray!" We watched "Under the Big Top" and saw Ethan and his dad visit the circus for the first time. Ethan got very upset when the lion exhibit was empty, but he learned he can pray to God when he's upset.
Ask your child to tell you the Daniel and the lions' den Bible story using the story puppets they received in Quest this weekend. Use the puppets to help your child review the Bible story or start a family discussion.
Don't forget about the eKidz Story of the Week! The Bible stories in God's book, the Bible, are the most important stories ever told. eKidz wants to hear you retell the Bible stories too! Record a video of your child retelling the Bible story and submit your video to eKidz. We will pick one story each week and send the storyteller The Beginner's Bible!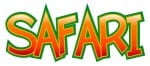 6 weeks – 2 years
Monthly Focus: God Gave Me the Bible!
Bible Story:  Daniel and the Lion's Den | Daniel 6:1-23
Weekend Activity: God says PRAY! activity
Daniel prayed to God and was thrown into the lion's den, but God sent an angel and kept Daniel safe! During family time this week, play "God says PRAY" with your toddler. Call out a command for your toddler to obey. After a few commands say, "God says pray!" Encourage your toddler to close their eyes, bow their heads and fold their hands as you lead your toddler in a prayer. Continue saying commands and "God says pray." At the end of the activity say, "God wants us to pray to Him. We can pray to Him anytime and anywhere!"
COMMANDS: jump up and down, wave your hands in the air, sit on the ground, touch your head/nose/knees/toes/etc.
PRAYERS: 'Dear God, thank you that we can pray to you. Amen.' 'Dear God, thank you for the Bible. Amen.' 'Dear God, thank you for moms and dads. Amen.' 'Dear God, thank you for food to eat. Amen.'
EXAMPLE: God says jump up and down (encourage your toddler to jump up and down)…God says touch your head…God says PRAY (encourage your toddler to bow his or her head, close their eyes and fold their hands, then pray)…"Dear God, thank you that you gave me the Bible so I can read it and learn more about you everyday! Amen."