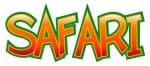 All month long we are teaching our toddlers from the Bible story in Luke 2:1-7 that God Sent Baby Jesus.  Enjoy singing this fun song with your child in December:
J-E-S-U-S (to the tune B-I-N-G-O)
There was a baby God sent us, and Jesus was his name-oh.
J-E-S-U-S, J-E-S-U-S, J-E-S-U-S, and God sent baby Jesus.
There was a baby God sent us, and Jesus was his name-oh.
J-E-S-U-S, J-E-S-U-S, J-E-S-U-S, and God sent baby Jesus.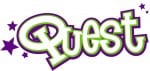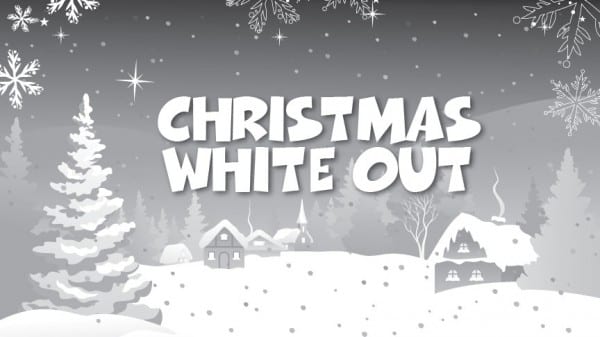 It's a Christmas Whiteout!  In our new series we're learning about Jesus' birth as we watch Holly and Professor Playtime help customers who are shopping in the Christmas Shop of Wonders.
This weekend your child left church with a very special Christmas White Out Coloring Book.  Check out pages 7-9 of the coloring book for an overview of our lesson this week – I Will Be Brave! from the story of Mary being visited by the angel Gabriel. (Don't forget to read pages 4 and 5 for tips on how to use the coloring book!)   This week talk with your child about how they can be brave like Mary.
Not able to attend church this past weekend?  Click HERE to print out the Bible story coloring page.

This weekend we began a new series called An Oldman Family Christmas. Dr. Oldman, our resident archaeologist and Bible scholar, and his family come together for the holidays, but will they learn anything about generosity or will they get so caught up in the stuff of the season that they forget what Christmas is all about?
Check out this week's episode of An Oldman Family Christmas:
Start a discussion this week with your child about what they learned this past weekend: Sometimes when we want something very badly, it's hard to remember that people are more important than stuff. What are some ways you can show your friends and family how much you love them and how important they are to you?
TOMORROW – Did your child come home talking about Mary, Larry, and Harry?  Don't miss the blog to learn more about the Oldman Family Christmas Trading Cards!