1st – 5th Grade
Monthly Bible Verse: 2 Timothy 3:16-17 "All scripture is God breathed and is useful for teaching, rebuking, correcting, and training in righteousness, so that the man of God may be throughly equipped for every good work."
Bible Story: I can put my faith in Jesus. :: Matthew 14:22-33
Lesson Overview: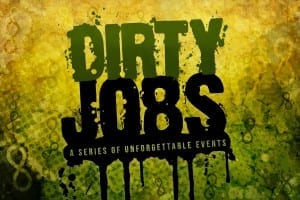 This weekend we learned we can put our faith in Jesus! In Matthew 14:22-33 we read about one of Jesus' disciples, Peter. Peter saw Jesus walking on the water and said, 'Lord, if it's you, tell me to come…'
Peter stepped out of the boat and started walking toward Jesus. While on the water, Peter started to doubt that Jesus could save him when he noticed the wind and waves around him on the water. Sometimes trusting Jesus can be difficult.

We won't always understand why things happen or why they don't happen, but we can have faith in Jesus and trust Him with everything that goes on in our lives. God loves us and he wants what is best for us. So trust Him with everything in your life no matter how big or small.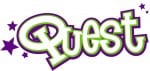 3 years – Kindergarten
Bible Story: Matthew 14:22-23  – Jesus Walks on Water
Main Point: I Will Pray When I'm Afraid!
Memory Verse: "Your word is a lamp to my feet and a light for my path." – Psalm 119:105
Lesson Overview: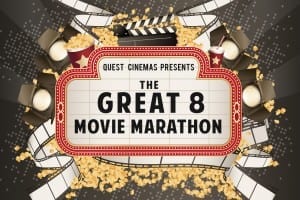 This weekend's movie in The Great 8 Movie Marathon was called "The Great Race," a movie about fast cars and praying to Jesus! We watched as Kimmy learned "I Will Pray When I Am Afraid!" after being scared of the loud noises from the race cars racing around the track. Pit crew members Olivia and Guy Handsome shared the Bible story about Jesus walking on water and how Peter called out to Jesus to save him. Kimmy learned that she can always talk to Jesus, or pray to Him, when she is scared or afraid!
Quest Memory Verse
This week at home, practice the Quest memory verse with your child. Any child who can recite Psalm 119:105 during an Elevation Easter worship experience will receive a fun prize!
"Your word is a lamp to my feet and a light for my path." – Psalm 119:105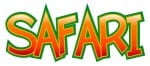 6 weeks – 2 years
Monthly Focus: God Gave Me the Bible!
Bible Story: Jesus Walks on Water | Matthew 14:22-23
Weekend Activity: Jesus Walks on Water story activity
Today your toddler leaned how Jesus walked on water.  Use the Bible story cards and read the following story to remind your toddler they can pray when they are afraid.
The disciples got on a boat while ________ (Jesus) stayed back to pray. In the middle of the night a storm scared the ________ (disciples on the boat). Jesus came to the boat and walked on _______ (water). Jesus called _______ (Peter) to walk to Him. Peter started to walk on the water, but became afraid. He called out to Jesus and Jesus caught Peter. Say, "I can pray to God like the disciples when I am afraid!" Remind your toddler the disciples prayed to God when they were afraid and they can too!