1st – 5th Grade
Monthly Bible Verse: 2 Timothy 3:16-17 "All scripture is God breathed and is useful for teaching, rebuking, correcting, and training in righteousness, so that the man of God may be throughly equipped for every good work."
Bible Story: God wants everyone to come to Him. | Luke 15:11-32
Lesson Overview: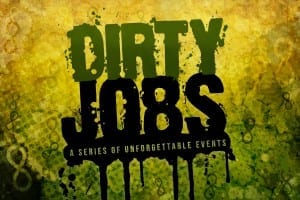 Our unforgettable story this weekend in Motion was the prodigal son, from Luke 15:11-32. We read that a young son asked his father for his inheritance money and his father gave it to him. The younger son took his money and spent it all living a wild life style. When there was a food shortage in the land the young son didn't know what to do; he was literally eating and sleeping with pigs. He decided to go home to his father and beg his forgiveness and ask to be a servant in his fathers house. At least then he would have food and a place to stay.

The Bible says that when the young son was still a long way away his father saw him and ran to him. He wanted his son to come home because he loved him so much! The father threw his young son a party to celebrate that he had come home.
The same thing is true for the way God loves us as His children. He wants us to come home to Him just like the father in this story wanted his younger son to come home to him. Just like the father in the Bible story, God will always welcome us home with open arms too. This week remember that God wants us to come to Him.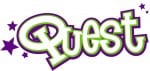 3 years – Kindergarten
Bible Story: The Prodigal Son | Luke 15:11-24
Main Point: I Will Ask For Forgiveness!
Memory Verse: "Your word is a lamp to my feet and a light for my path." – Psalm 119:105
Lesson Overview: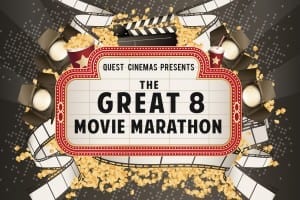 This weekend at The Great 8 Movie Marathon we learned "I Will Ask For Forgiveness!" from a movie called "To The Depths." We watched as Captain Nic and his submarine crew ventured down in the deep blue seas to learn the Bible story of the prodigal son.
All three members of the submarine crew were fighting over who would control the ship, and they ended up losing the treasure map! The crew members were angry with each other and didn't want to tell Captain Nic about what they had done.
Captain Nic shared the Bible story and taught his crew that they can always ask for forgiveness from others, just like the prodigal son asked for forgiveness from his father. The crew learned their lesson and asked Captain Nic for forgiveness for losing the treasure map and for fighting with each other
Quest Memory Verse
This week at home, practice the Quest memory verse with your child. Any child who can recite Psalm 119:105 during an Elevation Easter worship experiences will receive a fun prize!
"Your word is a lamp to my feet and a light for my path." – Psalm 119:105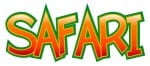 6 weeks – 2 years
Monthly Focus: God Gave Me the Bible!
Bible Story: The Prodigal Son | Luke 15:11-24
Weekend Activity: Welcome Home activity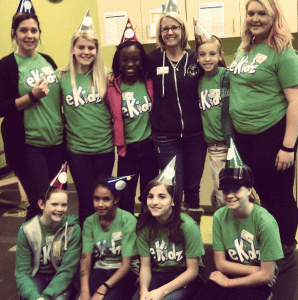 Your toddler created a Welcome Home party hat after learning that God will always love them.  Today we read the Bible story of The prodigal son from Luke 15:11-24. Your toddler learned that when the lost son came home, his father had a party to let his son know how special he was.

Have your toddler put their Welcome Home party hat in their room to remind them that "God Gave Me the Bible" to show them that He will always love them!