1st – 5th Grade
Monthly Bible Verse: John 15:12 "My command is this: Love each other as I have loved you."
Bible Story: Joseph's Brothers Sell Him | Genesis 37:12-36
Lesson Overview: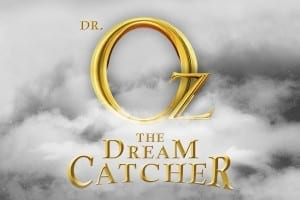 This weekend  in Motion we learned that honor is acknowledging the value in others by always acting with kindness. Joseph had a special gift of interpreting dreams and told his father and brothers about a dream where they all bowed down to him. His brothers were really upset and jealous of Joseph and sold him into slavery in Egypt.
Eventually, Joseph was thrown into prison. While in prison Joseph interpreted the dreams of two men. Joseph didn't have to interpret the dreams of these two men, but he showed them kindness and gave credit to God for the gift he had been given.
We can show honor like Joseph did by always acting with kindness.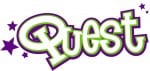 3 years – Kindergarten
Bible Story: The Good Samaritan | Luke 10:30-37
Main Point: I Will Be Kind to Others!
Memory Verse: "Do not just listen to God's word. You must do what it says." – James 1:22 (NLT)
Lesson Overview: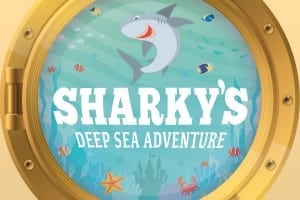 We had a great time diving down deep with Sharky to discover more treasures about Jesus! During the dive, we found a video of our good friend Captain Nic and his crew exploring the same seas. During their quest to find the Golden Sea Horse, the crew learned "I Will Be Kind To Others!" from the Bible story of the Good Samaritan.
Just like the Samaritan man was nice to the hurt man on the road, the crew learned they should be kind to each other during their adventures in the deep blue seas.
During Sharky's Deep Sea Adventure, Quest kids are working hard to collect all eight shark's teeth. Each weekend in Quest kids will collect another tooth for their Sharky poster. So far, kids have collected three shark's teeth. Encourage your child to collect all eight teeth, glue them to their poster, and bring their poster back on June 1st or 2nd for their very own shark's tooth necklace! Miss a week? Collect extra Shark's teeth this weekend in Quest!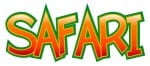 6 weeks – 2 years
Monthly Focus: God Wants Me To Trust Him!
Bible Story: Joshua and the Wall of Jericho | Joshua 6:1-21
Weekend Activity: The Wall crown
Use The Wall crown to review the Bible story with your toddler. Sit on the floor with your toddler and put the crown in the center. Point to the stone wall and say, "Joshua and his men needed to get into the city of Jericho but there was a HUGE stone wall. God told Joshua to walk around the wall once each day for six days. Let's march around the wall six times." Stand up and march around the wall (crown), each time counting out loud the time around. After marching six times, say, "on the seventh day, Joshua and his men marched around the wall and played trumpets and shouted. Let's march around the wall one more time and make lots of noise!" March around the wall one more time, making lots of noise. Say, "after Joshua and his men marched, the wall came tumbling down! Joshua trusted God. God wants us to trust Him too!"