1st – 5th Grade
Monthly Bible Verse: John 15:12 "My command is this: Love each other as I have loved you."
Bible Story: Pharaoh's Dreams | Genesis 41:8-32
Lesson Overview: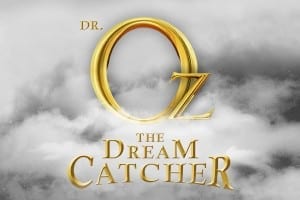 This month in Motion we have been looking at the life of Joseph and what his story can teach us about honor. We've learned that honor is acknowledging the value in others by . . .
realizing God gave everyone gifts. (Joseph's Dreams | Genesis 27:5-11)
treating them the way you want to be treated. (Joseph's Brothers Sell Him | Genesis 37:12-36)
by always acting with kindness. (The Cupbearer and Baker's Dreams | Genesis 40:1-23)

This weekend  in Motion we learned that honor is acknowledging the value in others by relying on God. Joseph used the gift he had been given to help Pharaoh. He understood that his ability to interpret dreams came from God. The only way to honor Pharaoh's request was to rely on God to help him interpret Pharaoh's dream.
When we don't know how to honor someone or it's hard to honor someone in our lives we can rely on God to help us.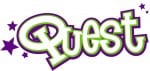 3 years – Kindergarten
Bible Story: The Wise and Foolish Builders | Luke 6:47-49
Main Point: I Will Obey!
Memory Verse: "Do not just listen to God's word. You must do what it says." – James 1:22 (NLT)
Lesson Overview: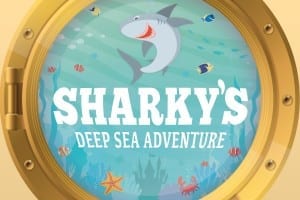 We went on another great adventure with Sharky this weekend! We were swimming in some deep blue seas when we discovered another video from our good friend Captain Nic. He and his submarine crew were searching for treasure in the same seas and had some discoveries of their own!
During their dive Captain Nic put Pogo in charge of the Seaburst Submarine, but the rest of the crew did not want to listen to what Pogo said.
The crew learned "I WIll Obey!" from the Bible story of the wise and foolish builders (Luke 6:47-39) and decided to obey Pogo so they could finally discover the treasure they were searching for!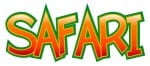 6 weeks – 2 years
Monthly Focus: God Wants Me To Trust Him!
Bible Story: Joshua and the Wall of Jericho | Joshua 6:1-21
Weekend Activity: God Says Trust! activity
We played the game God Says Trust in eKidz this weekend. Play it at home with your family! God told Joshua to march around the wall seven times. Joshua trusted God and did what God said. Say, "Let's all stand in a circle. When I say 'God says trust!' I want you to shout 'hooray!'" Say simple commands for your toddler to follow: touch your head, pat your belly, raise your arms over your head, jump up and down, etc.  Every few commands say "God says trust!" Encourage your toddler to shout 'hooray!' Say, "We can always trust God no matter what! God wants us to trust Him. Joshua trusted God, and we can too!"