1st – 5th Grade
Monthly Bible Verse: John 15:12-13 "My command is this: Love each other as I have loved you. Greater love has no one than this; to lay down one's life for a friend."
Bible Story: Jacob & Sons Move to Egypt | Genesis 45:16-18
Lesson Overview: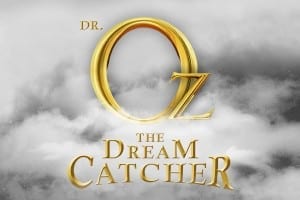 During our series Dr. Oz: The Dream Catcher we are learning about honor from the life of Joseph. This weekend we learned honor is acknowledging the value in others by always giving our best. Pharaoh honored Joseph's family by giving them his best land and cattle. God wants us to do the same thing with our life by giving our best to others.
This week, pray this prayer with your child:
Lord, we are so thankful that you gave us your best when you gave us Jesus. Thank you for (insert child's name). Thank you that we have the opportunity to honor you and the people in their life by always giving our best. Help us to show honor and acknowledge the value in others this week. We love you. Amen.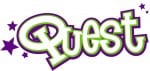 3 years – Kindergarten
Bible Story: The Parable of the Talents | Matthew 25:14-37
Main Point: I Will Take Care Of What God Gives Me!
Memory Verse: "Do not just listen to God's word. You must do what it says." – James 1:22 (NLT)
Lesson Overview: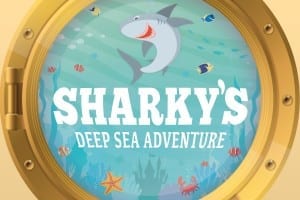 Sharky led us on another deep sea adventure this week as we teamed up with Captain Nic and his crew to learn "I Will Take Care of What God Gives Me!" Before searching for more treasure, Captain Nic asked the crew to clean the robot arms used to collect treasure. But because the robot arms had worked great for the past adventures, crew member Spike said they shouldn't clean the arms.

When the crew found the Treasure of the Gold Coins and tried to use the robot arms to grab it, the arms broke! Captain Nic told the crew the story of the Parable of the Talents and the crew learned they needed to take care of the submarine God gave them.
Quest Memory Verse
Next weekend your child has an opportunity to say our memory verse for a fun prize! We have been working with your child the past seven weeks to learn the verse and are so excited that many kids know the verse! Practice the verse with your child this week using the same hand motions we use in Quest:
Don't (move hands overtop each other)
just listen (cup hands behind ears)
to God's Word. (hands open like a book)
You must do (point to others) 
what it says (cup hands around mouth.)
James 1:22 (hold up one finger, and then 2 fingers)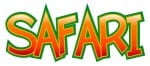 6 weeks – 2 years
Monthly Focus: God Wants Me To Share!
Bible Story: Jesus Feeds the 5,000 | John 6:1-14
Weekend Activity: God Wants Me To Share! coloring page
Have your child sit with you and the coloring page he or she brought home from eKidz. After you read the Bible story, use the coloring page to review the monthly focus, God Wants Me To Share!, with your toddler. For each picture, ask "Can you share your _________ (insert item)?" Encourage your toddler to answer 'yes' then have your toddler find the item pictured and bring it to you. Say, "God wants us to share. We can share our _________ (insert item)!" Continue for the remaining pictures.