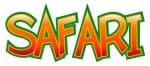 This weekend toddlers learned how the angel told the shepherds the Good News of Jesus' birth and had fun coloring a picture of the angel and shepherds!
Place that coloring page on a branch of your Christmas tree, and each time you and your child walk by your tree, celebrate how glad you are that God Sent Baby Jesus! Turn on some Christmas music, grab streamers or noise makers, and have a dance party! Have your child repeat after you, "God Sent Baby Jesus!"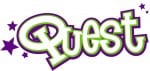 This weekend in Quest Professor Playtime and Holly helped teach Donnie to share the joy of Jesus' birth. Donnie learned that I Will Share Joy! and heard the Bible story from Luke 2:8-20 about the angels visiting the shepherds.
Don't forget to help your child glue the Shepherd cutout he or she brought home onto page 12 of their Christmas White Out Coloring Book! As you help them glue, ask your child how they can share joy with others, just like the angels shared the Good News of Jesus' birth with the shepherds.
Also, practice this month's memory verse with your child:
The Father sent His son to be the Savior of the World. 1 John 4:14b
If your child can recite the entire verse during one of the Christmas Worship Experiences, he or she will get to pick a prize from the Christmas Chest!

In episode 2 of The Oldman Family Christmas the Oldmans entered into the timeless debate … white lights or colored lights? Will they let stuff keep them from loving Jesus in this season or will they learn to be generous? Check out this video to see what happens!
Between the decorating, the shopping, the baking, and the parties, Christmas is one of the busiest times of the year. However, it's important that we remember the reason we celebrate!  Jesus was born in a manger. He came to give us life! This week set aside some time to discuss how your family is going to make sure that the "stuff" of Christmas doesn't get in the way of loving and celebrating Jesus!