1st – 5th Grade
Monthly Bible Verse: John 15:12-13 "My command is this: Love each other as I have loved you. Greater love has no one than this; to lay down one's life for a friend."
Bible Story: Jacob & Pharaoh | Genesis 47:5-11
Lesson Overview: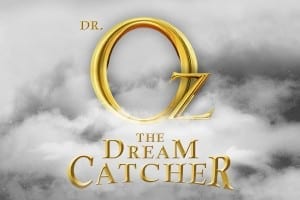 In the final week of Dr. Oz: The Dream Catcher we looked at the story of Joseph's father, Jacob, and Pharaoh showing honor to one another.  Jacob didn't have to pray a blessing over Pharaoh, and Pharaoh didn't have to give Jacob and his family land or food. These men chose to honor each other by acknowledging the value, or importance, each possessed.
Every person is valuable because they are created by God. God wants us to show honor to the people in our life. We can show honor by acknowledging the value or importance of others.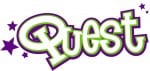 3 years – Kindergarten
Bible Story: The Lamp For All To See | Luke 11:33
Main Point: I Will Tell Others About Jesus!
Memory Verse: "Do not just listen to God's word. You must do what it says." – James 1:22 (NLT)
Lesson Overview: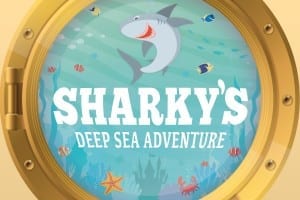 During our final adventure together Sharky took us to the deepest and bluest part of the seas to discover one last treasure. We teamed up with Captain Nic and his crew and discovered a treasure that was worth more than jewels and gold!
Captain Nic told his crew to search for a book what would change their lives. The crew found the book, and when they brought it on the submarine, they discovered it was the Bible!

We learned that the Bible has stories all about Jesus, and we can share those stories with everyone! We can share Jesus with our friends, families – anyone!
Each week of Sharky's Deep Sea Adventure, Quest kids have been collecting a new shark's tooth to put on their Sharky poster. If your child collects all 8 teeth and brings their Sharky Quest next weekend (June 1/2), they will receive their very own real shark's tooth necklace!
Missing a few shark's teeth? Download them HERE.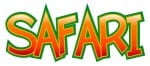 6 weeks – 2 years
Monthly Focus: God Wants Me To Share!
Bible Story: Jesus Feeds the 5,000 | John 6:1-14
Weekend Activity: Sharing Faces activity
Use the Sharing Faces frame to review the Bible story with your toddler. Sit on the floor with your toddler and the Sharing Faces frame. Ask the following questions:
Who shared their lunch with Jesus? (a little boy) When we share, does it make people happy? (yes) Let me see your happy face! (Encourage your toddler to hold the Sharing Faces frame in front of his or her face and smile.)
Was Jesus happy when the little boy shared his lunch? (yes) Let me see your happy face! (Encourage your toddler to hold the Sharing Faces frame in front of his or her face and smile.)
Jesus used the little boys lunch to feed lots and lots and lots of people! Were the people happy the little boy shared his lunch with Jesus? (yes) Let me see your happy face! (Encourage your toddler to hold the Sharing Faces frame in front of his or her face and smile.)

Say, "When we share, it makes God happy, other people happy, and us happy! God wants us to share!"