1st – 5th Grade
Monthly Bible Verse: Hebrews 4:12 "For the Word of God is living and active. Sharper than any double-edged sword, it penetrates even to dividing soul and spirit, joints and marrow; it judges the thoughts and attitudes of the heart."
Bible Story: Ezra Reads the Law | Nehemiah 8:1-12
Main Point: God Speaks to Me Through His Word
Lesson Overview: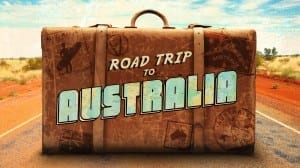 Summer is here and Motion is taking a road trip…to Australia! One of the stops on our Australian road trip is to BIG Headquarters, located in Sydney, one of the largest cities in Australia. The team at BIG Headquarters taught as that the Bible was written by God, for us. It has everything in it that we need to know. In Nehemiah 8:1-12, the Israelites got excited to hear from God's Word. We should get excited too when we hear from God's Word.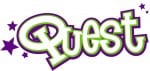 3 years – Kindergarten
Bible Story: King Boy Josiah | 2 Kings 22:1 – 22:3
Main Point: I Love My Bible
Memory Verse: "Give thanks to the Lord for he is good; his love endures forever." 1 Chronicles 16:34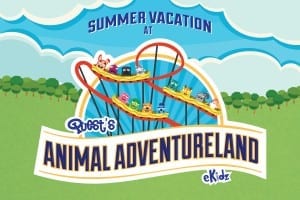 Pack your bags and get ready for summer adventure at Animal Adventureland! Zip, twist, and turn through the Bible as we learn to live for God!
Zaney Laney and Silly Willy, our Animal Adventureland park guides, introduced us to the first ride that opened at the park – the Green Gorillas Go Karts. To have the most fun on the Green Gorillas God Karts we learned how important it is to obey the traffic rules on the race track. Just like it is important to obey the traffic rules, obeying the Bible will help us have the most fun too!
We learned that Josiah loved God and the Bible very much. When we read our Bible it helps us to know and love God more!
The Park Code (our memory verse) this month is 1 Chronicles 16:34:
Give thanks (prayer hands)
to the Lord (point up)
for he is good; (two thumbs up)
his love (cross hands over chest)
endures forever. (spread arms wide)
1 Chronicles 16:34 (hold up one finger, then three)
All of the Animal Adventureland park guides know the Park Code, and we want all of our Animal Adventureland friends to learn it too! Every weekend in June, Quest kids can recite the Park Code for a special prize. Work with your child to learn the Park Code and help them know and love their Bible!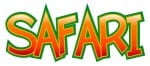 6 weeks – 2 years
Join us as we use a prayer jar each weekend in eKidz and create a prayer jar with your family! Say, "When Jesus' friends were scared, they prayed to Jesus and asked Jesus to help them. We can pray to Jesus too!" Hold up your prayer jar. Say, "This is our prayer jar.  We will use it to help us pray.  Can you help me pull prayers from our prayer jar?"  Allow your toddler to pick a  prayer from the prayer jar. Encourage your toddler to fold their hands, bow their heads, and close their eyes. Pray the prayer pulled out by your toddler.