1st – 5th Grade
Monthly Bible Verse: Hebrews 4:12 "For the Word of God is living and active. Sharper than any double-edged sword, it penetrates even to dividing soul and spirit, joints and marrow; it judges the thoughts and attitudes of the heart."
Bible Story: Phillip and the Ethiopian | Acts 8:26-40
Main Point: I Know My Bible and How To Use It
Lesson Overview: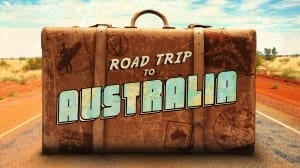 This month we headed to Australia on the ultimate road trip! One of the stops on our Australian road trip is to BIG Headquarters, located in Sydney, Australia. While at BIG Headquarters we will learn what it means to be a life long follower of Jesus Christ.
The team at BIG Headquarters taught as that the Bible is like a compass, helping us see what is right and wrong. But we have to know how to use the Bible to find the answers we're looking for.
In Acts 8:26-40, Phillip helped an Ethiopian man understand what the Bible said. God's Word will only be a part of us when we open the Bible and read what God has to say to us.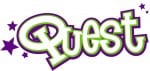 3 years – Kindergarten
Bible Story: King Boy Josiah | 2 Kings 22:1-22:3
Main Point: I Love My Bible!
Memory Verse: "Give thanks to the Lord for he is good; his love endures forever." 1 Chronicles 16:34
Lesson Overview: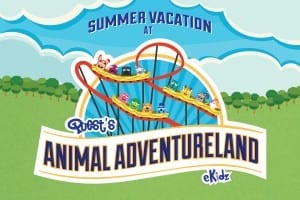 We're having fun on our summer adventure at Animal Adventureland this summer zipping, twisting, and turning through the Bible as we learn to live for God!
We met up with our Park Guides Zaney Laney and Silly Willie and they introduced us to another fun ride at the park – The Pink Pig Pineapple Express. Rosie Rider wanted people to know the Bible story about a short man named Zacchaeus, and that no one was too short to ride this ride!

After hearing the Bibles story, we learned "I Am Special To Jesus!" – just like Zacchaeus was special to Jesus!
The Park Code (our memory verse) this month is 1 Chronicles 16:34:
Give thanks (prayer hands)
to the Lord (point up)
for he is good; (two thumbs up)
his love (cross hands over chest)
endures forever. (spread arms wide)
1 Chronicles 16:34 (hold up one finger, then three)
Every weekend in June, Quest kids can recite the Park Code for a special prize. We want all our Animal Adventureland friends to know the Park Code and how to live for God!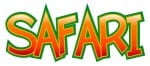 6 weeks – 2 years
Monthly Focus: I Can Pray to Jesus!
Bible Story: Jesus Calms the Storm | Matthew 8:23-27
Weekend Activity: Jesus Calms the Storm coloring page
Use your toddler's Jesus Calms the Storm coloring page to review the Bible story and our monthly focus, I can pray to Jesus!, with your toddler. Place the coloring page on the bottom of your fridge to remind you during the week to ask your toddler questions about the Bible story. Tell your toddler when we talk to Jesus, we pray to Jesus. We can talk to Jesus just like the disciples talked to Jesus!