1st – 5th Grade
Monthly Bible Verse: Hebrews 4:12 "For the Word of God is living and active. Sharper than any double-edged sword, it penetrates even to dividing soul and spirit, joints and marrow; it judges the thoughts and attitudes of the heart."
Bible Story: Jesus Reading the Scriptures | Luke 4:16-21
Main Point: Followers of Jesus Read the Bible
Lesson Overview: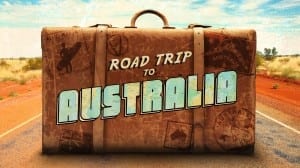 This weekend at BIG Headquarters we learned that life long followers of Jesus read the Bible.
All over the world, followers of Jesus read the Bible and not just because it's the right thing to do but because they WANT to read it. Jesus read the Bible too!
We can follow Jesus and His example because followers of Jesus read the Bible. Three reasons why we should read the Bible:
If it's important to Jesus it's important to us. | Reading the scriptures was important to Jesus and as followers of Jesus what is important to Him is what should be important to us. When we read the Bible we discover more of who Jesus is and we discover more of who we are! Jesus read the Bible and we can too!
Leaders are readers. | There has never been a time in history when it is easier to read God's word. How incredible that we have access to God's Word anytime we want. Now all we need to do is read it! Be a leader, lead others to Jesus, read His word and help others do the same.
You can't read the Bible too much. | The Bible is a pretty big book, but there is no end to what you can read and learn. You don't just read it cover to cover and put it away. The more you read it the more you realize there is more to know and more to learn. You could read the same passage over and over again and still see something new. God can speak to you in his Word over and over again and as you get older the same passage may take on new meaning for your life.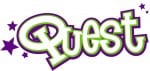 3 years – Kindergarten
Bible Story: Jars of Oil | 2 Kings 4:1-7
Main Point: God Cares for Me!
Memory Verse: "Give thanks to the Lord for he is good; his love endures forever." 1 Chronicles 16:34
Lesson Overview: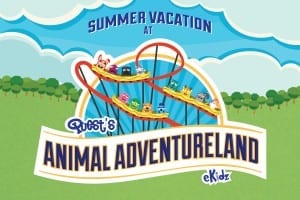 Quest kids are learning how to live for God during our Summer Vacation at Animal Adventureland! But sometimes when we are learning new things at the park, the weather is super sunny and it gets really, really hot. Animal Adventureland park owner Rosie Rider created the Peach Penguin Popsicle Stand so everyone could grab a nice cool popsicle and know that God cares for them!
Park Guides Zaney Laney and Silly Willie shared our Bible story from the Adventureland Guide. God cared for the poor woman. He helped Elijah care for the poor woman by turning a little bit of oil into lots of jars of oil. Just like God cared for the poor woman, God cares for each of us!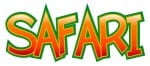 6 weeks – 2 years
Monthly Focus: I Can Pray to Jesus!
Bible Story: Jesus Calms the Storm | Matthew 8:23-27
Weekend Activity: Storm in a Bottle activity
Make your own storm in a bottle! Hold the storm bottle in front of you. Say, "Jesus and his friends were in a boat when there was a big storm! Jesus' friends were afraid! Let's create a storm!" Encourage your toddler to shake the storm bottle, creating a storm, and watch as the storm calms. Say, "Jesus' friends called out to Jesus and Jesus calmed the storm. When we call to Jesus, we pray to Jesus. We can pray to Jesus!"