1st – 5th Grade
Monthly Bible Verse: Hebrews 4:12 "For the Word of God is living and active. Sharper than any double-edged sword, it penetrates even to dividing soul and spirit, joints and marrow; it judges the thoughts and attitudes of the heart."
Bible Story: Jesus in the Wilderness | Luke 4:1-13
Main Point: The Word of God is a Powerful Tool For My Everyday Life
Lesson Overview: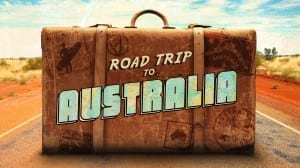 Our summer road trip to Australia and BIG Headquarters has been awesome (say it in an Australia accent)! During our travels we have learned:
God speaks to me through his Word.
I know my Bible and how to use it.
Followers of Jesus read the Bible.
When we read God's word we need to remember it is a powerful tool for our everyday life. When Jesus was tempted in the wilderness, he had God's Word written on his heart. He used the Bible to respond to Satan's lies.
Reading the Bible is not just about gaining knowledge, we must allow God's word to speak to us and become part of our lives, written on our hearts. When we don't know where we're going or what's up ahead we can trust God and trust His word, it's a light unto our feet and a lamp to our path. God's Word illuminates the dark parts of our life, the things about ourself that we need to change and grow to be more like Jesus. Everyday we can turn on the light of God's Word in our life.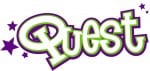 3 years – Kindergarten
Bible Story: Jesus Calms the Storm | Matthew 8:23-27
Main Point: I Can Trust Jesus When I'm Scared!
Memory Verse: "Give thanks to the Lord for he is good; his love endures forever." 1 Chronicles 16:34
Lesson Overview: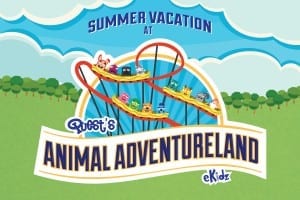 This weekend in Quest we joined our Park Guides Zaney Laney and Silly Willy for another great day at Animal Adventureland! We were so excited to see the grand opening of the Silver Squirrel Swings, a ride created by park owner Rosie Rider.
Rosie created the Silver Squirrel Swings because she wanted everyone to know we can trust Jesus when we are scared! In our Bible story, we learned when Jesus calmed a storm that made all of the disciples scared. All Jesus had to do was tell the storm to stop – and it did!
Just like the disciples, we learned "I Can Trust Jesus When I'm Scared!"
Review the Bible story this week with your child using the Animal Adventureland Adventure Guide. We use the Adventure Guide each week in Quest to read our Bible story! Also review this months Park Code. This weekend (June 29/30) is the last weekend Quest kids can recite the Park Code (our memory verse) for a special prize. Work with your child to learn the Park Code and help them know and love their Bible!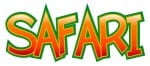 6 weeks – 2 years
Monthly Focus: I Can Pray to Jesus!
Bible Story: Jesus Calms the Storm | Matthew 8:23-27
Weekend Activity: I Pray When I Feel _________ activity
Tape the feeling faces around a room in your house. Say, "Jesus' friends prayed to Jesus when they were scared. We can pray to Jesus when we are scared too. We can pray to Jesus anytime!"  Encourage your toddler to point to the faces in the room. Say, "This is a (insert face description) face. Let me see your (insert face description) face. Can we pray to Jesus when we are (insert face description)?" Say, "Yes," and encourage toddlers to repeat "yes" after you. Say, "We can pray to Jesus!" Repeat for the remaining feeling faces.