1st – 5th Grade
Monthly Bible Verse: Hebrews 4:12 "For the Word of God is living and active. Sharper than any double-edged sword, it penetrates even to dividing soul and spirit, joints and marrow; it judges the thoughts and attitudes of the heart."
Bible Story: The Wise and Foolish Builders | Matthew 7:24-29
Main Point: God's Word Gives Me an Example to Follow
Lesson Overview: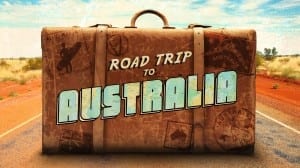 If you're going to take a summer road trip to Australia, there are a few things you will need to know while traveling:
Most of Australia is a desert. So get used to having sand in your shoes.
There's this thing called vegemite. Australians think it's delicious. Americans… Well, let's just say you should think twice before taking a huge bite of it.

One thing we know from our travels is where to find BIG Headquarters. We've spent a lot of time at BIG Headquarters and this weekend at BIG we learned God's Word is more than just a book we read, it gives us an example to follow and the Bible is filled with examples of how we should live.
During dinner this week, have a family discussion about the Bible and the examples in it. Use these three questions to get the conversation started:
Who do you like to read about in the Bible?
How do you put God's word into action in your life?
Do you think that the Bible is just a bunch of rules to follow?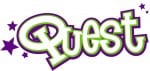 3 years – Kindergarten
Bible Story: A Poor Widow's Gift | Mark 12:41-44
Main Point: I Will Give to God!
Memory Verse: "Give thanks to the Lord for he is good; his love endures forever." 1 Chronicles 16:34
Lesson Overview: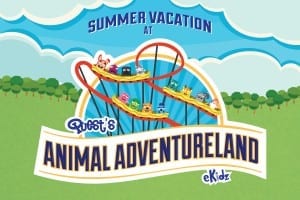 Quest kids have been enjoying our summer vacation at Animal Adventureland as we learn what it looks like to live for God! This past weekend, we joined our Park Guides Zaney Laney and Silly Willie to open the Black Bear Ball Toss, a basketball game everyone can play!
Park owner Rosie Rider created the Black Bear Ball Toss for people to practice giving their best while having a great time playing basketball. After hearing a Bible story about a poor woman who gave her best to God, we learned we can have the most fun when we give our best, too. We learned "I Will Give to God!" and learned when we give our best to God, it shows Him we love him!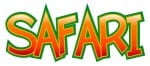 6 weeks – 2 years
Monthly Focus: I Can Pray to Jesus!
Bible Story: Jesus Calms the Storm | Matthew 8:23-27
Weekend Activity: God Says PRAY activity
God wants us to pray to Him! During activity time or family time this week, play "God says PRAY" with your toddler. Call out a command for your toddler to obey. After a few commands say, "God says pray!"  Encourage your toddler to close their eyes, bow their heads and fold their hands as you lead your toddler in prayer. Continue saying commands and "God says pray!"  At the end of the game say, "God wants us to pray to Him.  We can pray to him anytime and anywhere!"
God Says PRAY
COMMANDS
jump up and down
wave your hands in the air
sit on the ground
touch your nose/toes/etc.

PRAYERS
Dear God, thank you that we can pray to you. Amen.
Dear God, thank your for the Bible. Amen.
Dear God, thank your for our friends. Amen.
Dear God, thank you for our moms and dads. Amen.
Dear God, thank you for our snack. Amen.

EXAMPLE  
God says jump and down (encourage your toddler to jump up and down) . . . God says touch your nose (encourage your toddler to touch his or her nose) . . . God says PRAY (encourage your toddler to bow his or her head, close their eyes, and fold their hands, then pray) … Dear God, thank you that you help me when I am scared. Amen.