Monthly Bible Verse: James 2:17-18 "In the same way, faith by itself, if it is not accompanied by action, is dead. But someone will say, 'You have faith; I have deeds.' Show me your faith without deeds and I will show you my faith by my deeds."
Bible Story: Hebrews 11:5, Genesis 6:9-24
Virtue: Audacious Faith  – Daring to believe God for the impossible and doing something about it.
Main Point: Audacious Faith Requires Action
Lesson Overview: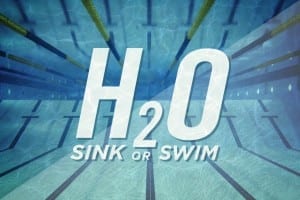 Abraham was a man of great faith. Abraham showed great faith in God when he was willing to sacrifice his only son when God asked him to. It can be really hard to give up things that mean a lot to us. Sometimes God asks us to give up more than just our stuff. Sometimes we have to give up time or relationships to show our faith. When we make a sacrifice to demonstrate our faith it makes us stronger. Audacious faith, faith that believes God for the impossible, requires sacrifice. When we sacrifice something for God, it shows God we love Him and trust Him.
Read Genesis 22:1-14 with your family and use the questions below to start a discussion about audacious faith:
Name something you have had to give up in your life? How did it make you feel?
Can you think of something someone (maybe a parent or teacher) has sacrificed or given up for you? (their time, their sleep, etc.)
Have you ever seen someone sacrifice (give up) something for God?
Can you think of something God sacrificed for us? (His son Jesus)
When we talk about 'giving something up' or 'sacrificing' we usually think of giving up something bad, such as giving up candy and eating broccoli instead. It is hard, because candy tastes good, but we know that broccoli is better for us and so we have faith that eating broccoli instead of candy will be good for us. Having faith makes it easier to give up candy. It is harder to think of sacrificing something good to show our faith. Can you think of some examples of good things we may have to sacrifice?
Abraham was willing to sacrifice his son he loved to show his audacious faith in God. Can you think of anything in your life you can sacrifice to show your faith in God?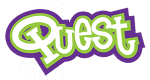 3 years – kindergarten
Bible Story: The Tower of Babel | Genesis 11
Main Point: I Will Put God First!
Memory Verse: "Follow God's example . . . as dearly loved children, and walk in the way of love." Ephesians 5:1-2a
Lesson Overview: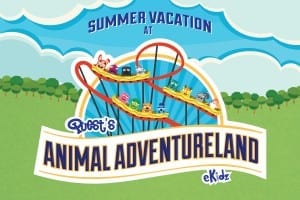 This weekend we opened the most tipsy turny ride in all of Animal Adventureland, the Purple Parrot Pirate Ship! Rosie Rider created the Purple Parrot Pirate Ship to teach people to put God first in their lives. The Purple Parrot Pirate Ship goes up so high, just like the people wanted to build the Tower of Babel really high.
In our Bible story this weekend, we learned there was a group of people who didn't put God first in their lives. They built the Tower of Babel because they wanted to show people how great they were.
God decided to scatter the people and mix up their languages so they couldn't build the tower. The people of Babel should have put God first in their lives. We learned we should always put God first in our lives!


6 weeks – 2 years
Monthly Focus: I Can Pray to Jesus Anywhere!
Weekend Activity: I Can Pray at Home! activity
Join us this month in teaching your toddler "I Can Pray to Jesus Anywhere!" Use the following activities to teach your toddler "I can pray to Jesus at home. I can pray to Jesus anywhere!"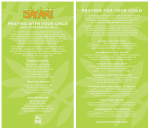 PRAYER PAL | This weekend all toddler families received the Prayer Pal and Prayer Pal Instruction Card. The Prayer Pal is a tool to help you create a routine of prayer for your toddler. Use the prayer instruction card to pray with and for your toddler.
I CAN PRAY ANYWHERE! BOOK | Read this book to your toddler and look at ten different places people prayed in the Bible to reinforce "I Can Pray to Jesus Anywhere!" Click HERE to download and print the book.