Monthly Bible Verse: James 2:17-18 "In the same way, faith by itself, if it is not accompanied by action, is dead. But someone will say, 'You have faith; I have deeds.' Show me your faith without deeds and I will show you my faith by my deeds."
Bible Story: Hebrews 11:24-29
Virtue: Audacious Faith  – Daring to believe God for the impossible and doing something about it.
Main Point: Audacious Faith Leads to Perseverance
Lesson Overview: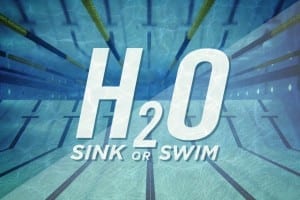 Our memory verse, James 2:17-18, reminds us when we have audacious faith other people will be able to see it in our actions. Last week we learned from David and Jonathan (1 Samuel 20:16-42) when we have audacious faith we are able to be loyal. Moses' life is another great example of audacious faith being shown through actions. Moses faced a lot of difficult circumstances throughout his life, but he persevered and kept trusting God. Moses' perseverance allowed others to see his audacious faith in action.

Perseverance can be hard. Hebrews 11:27 says Moses preserved not because he was afraid of Pharaoh, but because he trusted God. When we know God and trust him, it helps us continue persevering through all situations in our life because we know God is with us.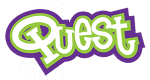 3 years – kindergarten
Bible Story: Noah and the Ark | Genesis 6-9
Main Point: I Will Obey!
Memory Verse: "Follow God's example . . . as dearly loved children, and walk in the way of love." Ephesians 5:1-2a
Lesson Overview: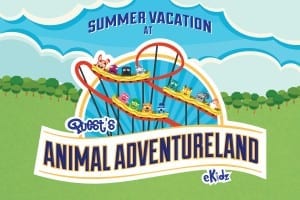 We made a big splash this weekend when we opened the White Warthog Water Slide! Rosie Rider created the White Warthog Water Slide because she wanted everyone to remember to obey. The water slide has some very important rules we need to obey to keep us safe and help us have the most fun! Just like we should obey the rules for the White Warthog Water Slide, we should always obey God!


From the Bible we learned that Noah obeyed God by building a giant boat called an ark. Even though there were no clouds in the sky and it hadn't rained for a long time, Noah obeyed God's command. When God sent a big flood to cover the whole earth, Noah and his family were kept safe because they obeyed God! Noah obeyed God, and we should obey God too!


6 weeks – 2 years
Monthly Focus: I Can Pray to Jesus Anywhere!
Weekend Activity: I Can Pray at the Playground! coloring page
We can pray to Jesus anywhere, even at the playground! The playground is a great opportunity to pray with your toddler. Head to the playground and pray for a safe and fun day before getting out of the car. If your toddler falls down, pray for their boo-boo. If your toddler makes a new friend, pray and thank God for their new friend. While playing with your toddler, say, "We can pray to Jesus at the playground. We can pray to Jesus anywhere!"