Monthly Bible Verse: James 2:17-18 "In the same way, faith by itself, if it is not accompanied by action, is dead. But someone will say, 'You have faith; I have deeds.' Show me your faith without deeds, and I will show you my faith by my deeds."
Bible Story: Hebrews 11:39-40
Virtue: Audacious Faith  – Daring to believe God for the impossible and doing something about it.
Main Point: Audacious Faith Knows God Has a Plan
Lesson Overview: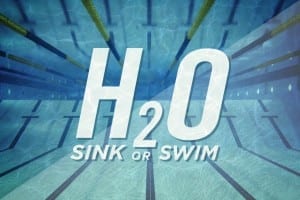 Audacious faith doesn't just mean believing God for the impossible, it also means doing something about it! The past six weeks we've looked at the hall of faith from Hebrews 11. The hall of faith celebrates men and women who did unbelievable things for God. By their examples we've learned how we can have audacious faith:
Audacious faith pleases God. (Hebrews 11:5-6)
Audacious faith is nothing without action. (Hebrews 11:7a, Genesis 6:9-24)
Audacious faith requires sacrifice. (Hebrews 11:17-19, Genesis 22:1-14)
Audacious faith requires loyalty. (Hebrews 11:31, 1 Samuel 20:16-42)
Audacious faith knows God has a plan. (Hebrews 11:39-40)
This weekend we learned that while these men and women had audacious faith, 'none of them received what had been promised,' the promise of a Savior coming to earth. The men and women in the hall of faith had audacious faith and believed and trusted God was going to send them a savior, but did not see what God promised them before they died.
But audacious faith means believing that God has a plan. Hebrews 11:40 says God had planned something better for us. It wasn't part of God's good plan for the men and women in the hall of faith to see the Jesus come to earth. God's plans are always better than our plans. Having faith and trusting God doesn't mean things will always go our way or according to our plan.
Audacious faith knows God has a plan and even when we don't get what we want – God is in control.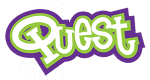 3 years – kindergarten
Bible Story: Paul's Journey | Acts 9:20-43
Main Point: I Can Tell Others About Jesus!
Memory Verse: "Follow God's example . . . as dearly loved children, and walk in the way of love." Ephesians 5:1-2a
Lesson Overview: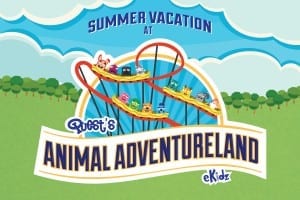 We had so much fun opening our last animal ride at Animal Adventureland – the Blue Beaver Bumper Cars! Rosie Rider created the Blue Beaver Bumper Cars so everyone who rode the bumper cars could remember to tell others about Jesus! Telling others about Jesus isn't always easy, though, it can be really hard!
During the Blue Beaver Bumper Car ride, bumper cars bump into each other and hit each – SMACK – hard. We learned in our Bible story that Paul traveled far and wide and walked many miles to tell anyone he saw about Jesus.
Sometimes it was hard to tell people about Jesus, but Paul loved Jesus so much, he wanted everyone to know Him! Just like Paul told others about Jesus, we can tell others about Jesus, too!
Next weekend is our last weekend at Animal Adventureland and it's a very special weekend – it's Rosie Riders birthday! Join us as we celebrate Rosie with all our Animal Adventureland friends!


6 weeks – 2 years
Monthly Focus: I Can Pray to Jesus Anywhere!
Weekend Activity: I Can Pray in the Car! craft
Car time is a great time to pray with your toddler! While in the car, name a body part and ask your toddler to point to it. Once your toddler has pointed to the body part, say a prayer for that body part. For example, ask your toddler where their hands are and pray, "Dear Jesus, thank you for (insert toddler's name)'s hands. Let (insert toddler's name) use his/her hands to help his/her friends today. Amen." Continue naming body parts and praying for each body part. Say, "We can pray to Jesus in the car. We can pray to Jesus anywhere!"