Monthly Bible Verse: Matthew 7:24 "Therefore, anyone who hears these words of mine and puts them into practice is like a wise man who built his house on the rock."
Bible Story: The Wise and Foolish Builders | Matthews 7:24-27
Story Focus: Reading God's Story
Main Point: I need to read the Bible to understand who God is.
Lesson Overview: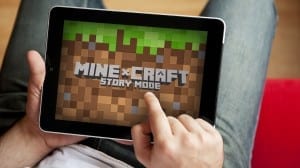 If you have ever played the game MINE*CRAFT you know there are two modes – survival and creative mode. In survival mode you work to keep your health and make sure you have enough to eat, and in creative mode you have the ability to fly with unlimited resources to craft and create.


This weekend we introduced Motion to a third mode called, Story Mode. In Story Mode we will be learning all about God's story and the part we play in it. We learned when we read God's story, the Bible, we discover that God is the Rock. God is the only one we can build our life on. He is the only one who can hold us up and keep us strong through hard times.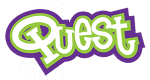 3 years – kindergarten
Bible Story: The First Church | Acts 2:42-47
Main Point: I Love My Church!
Memory Verse: "Follow God's example . . . as dearly loved children, and walk in the way of love." Ephesians 5:1-2a
Lesson Overview: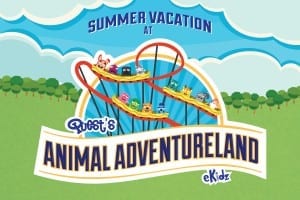 We celebrated the birthday of someone very special at Animal Adventureland – Rosie Rider! Rosie Rider is the park owner, and she created all of the super fun rides at Animal Adventureland. On her birthday, Rosie wanted to tell all the park guests how much she loves her church. She shared a Bible story with us about the very first church and how they prayed, sang songs, ate meals and did everything together! Just like we can celebrate Rosie on her birthday and tell her how much we love her, we can celebrate and love our church, too!
Monthly Focus: I Can Pray to Jesus Anywhere!
Weekend Activity: I Can Pray at the Table! activity
Place the Prayer Placemat at the table where your toddler eats. Before each meal, point to the placemat and complete a placemat activity:
Give your toddler a cup, plate, and silverware. Encourage your toddler to put the items in the correct place on the mat.
Have your toddler point to a place setting and say the name of the setting. Encourage your toddler to repeat the name after you.
Name a color on the placemat and encourage your toddler to point to that color.

Before the meal, say, "We can pray to Jesus at the table when we eat! We can pray to Jesus anywhere!  Let's pray to Jesus now:
Thank you, God, for loving me.
Thank you for my family.
Thank you for your care so sweet.
Thank you for the food I eat.