Monthly Bible Verse: Matthew 7:24 "Therefore, anyone who hears these words of mine and puts them into practice is like a wise man who built his house on the rock."
Bible Story: The Fellowship of the Believers | Matthews 4:19, Luke 5 & 6
Story Focus: Fixing My Story
Main Point: I need to get saved to fix my relationship with God.
Lesson Overview: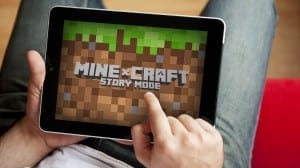 Everybody's life is like a story: there are happy, sad, scary, and exciting parts. But sin separates us from God and makes our story broken.
Without Jesus, our story would stay broken. But God doesn't want our story to stay broken! In Acts 2:41-47, we learn that the people who accepted Jesus' message and believed God would forgive them of their sins went home 'praising God and enjoying the favor of all the people.'
When we ask God to fix our story by deciding to follow Christ, he gives us so much joy and favor that we can't stop praising him!
When God fixes our story, He changes our heart. That doesn't mean we turn into a perfect person, but it means we decide to live for God by following what He tells us to do and spending time with him.
If your child has questions about salvation or you would like help in understanding where your child is in their understanding of God's grace and what Jesus did for us on the cross, pick up a Faith Starter Kit from eKidz this weekend.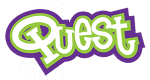 3 years – kindergarten
Bible Story: Calling the Disciples | Matthews 4:19, Luke 5 & 6
Main Point: I Can Learn from Jesus!
Memory Verse: "Do what is right and good in the Lord's sight, and all will go well with you." Deuteronomy 6:18a
Lesson Overview: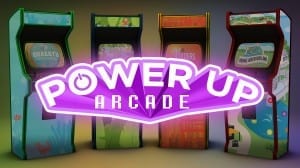 We began a new adventure in Quest this weekend as we visited Power Up Arcade, an arcade with lots of video games, including the hottest new video game – Jungle Run! Not only will we get to play Jungle Run, but we will also get to hang out with video game characters Button and Switch from the game Video Game Land.
Button and Switch find out it's not always fun and games as they play through Video Game Land. When things go wrong, Button and Switch learn from Jesus' teaching in the Bible about how to control their character.
This weekend, we visited Video Game Land and heard the Bible story of how Jesus called the disciples and how the disciples learned from Jesus. Just like the disciples, we can learn from Jesus, too! We can learn from Jesus when we read our Bible, when we pray, and when we go to church!

Throughout our time in Power Up Arcade, we will be collecting eight power up pieces to put on our very own power up wheel! This past weekend, all Quest children received their power up wheel and a yellow power up piece. If your child missed Quest this weekend, make sure to ask the room leader at your location for a power up wheel and the yellow power up piece next weekend.
Monthly Focus: Jesus Loves Me!
Bible Story: Jesus and the Children | Mark 10:13-16
Weekend Activity: Jesus Loves Me! craft
Jesus loves us all the time. Romans 8:35-40 tells us that nothing can separate us from the love of God! Join us this month in teaching your toddler "Jesus Loves Me!" Place the Jesus Loves Me! mirror in a place your toddler can see (lower on your fridge, in your toddler's room, or in your car). Each time your toddler sees himself or herself in the mirror, ask, "Who does Jesus love?" Encourage your toddler to say, "me!" Say, "Yes, Jesus loves you!"