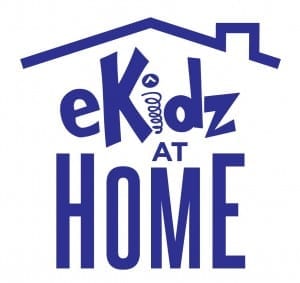 You may have seen the eKidz At Home logo on some of your child's weekend take-homes. You may have heard rumors of incredible resources "coming your way." It's even possible that you have seen a retweet with helpful parenting tips. But are you still unsure about where to find these resources and how they can help your family?
eKidz At Home resources are designed to empower your family by giving you, the parent, useful tools to create teachable moments so that learning can continue throughout the week. Here is how you can take advantage:
First – Make sure you are following @eKidzAtHome on twitter!
Second – Look for the eKidz At Home logo on your child's eKidz weekend take-homes and prioritize time spent growing your child's faith.
Finally – Subscribe to this site! Click the subscribe button on the right column of this page for helpful resources delivered directly to your inbox.