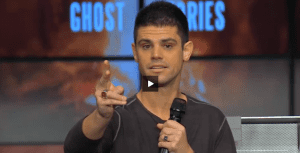 As always, Pastor Steven's message from this past weekend was insightful, practical, and powerful. I'm sure that you made a ton of notes.(If you missed it, you can watch it here.)
At the 25 minute mark (25:01 – 25:50) of his message, he said something so profound for us as parents that I want to make sure that everyone caught it.

He said, "Why do you want your kids to behave, really?" The answer might surprise you. Take a look at the message again today and ask yourself that very question.
You see, we talk a lot as a family ministry about being intentional and parenting with the end in mind. Wrestling with this question will help you figure out some of the adjustments that you may need to make as a parent.
Thank you for allowing us to partner with you,
Frank Bealer (Family Pastor) & the eKidz staff