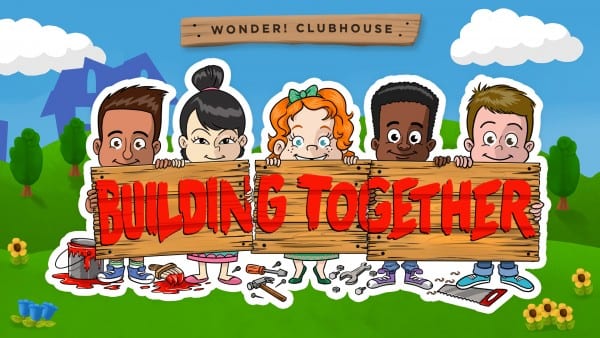 God commands us to love one another just as He loves us and He loves us a lot! God loved us so much He sent Jesus to be the Savior of the world. God created us to love and we can use that love to share life with our neighbors and worship God together! 
Therefore (point out)
encourage one another (two thumbs up)
and build each other up. (push palms up to sky)
1 Thessalonians 5:11 (open hands like a book)
Use the smart phone or computer memory verse backgrounds and join us to help your family learn 1 Thessalonians 5:11. Children can recite this verse each weekend to receive an additional tool for their Building Together poster!