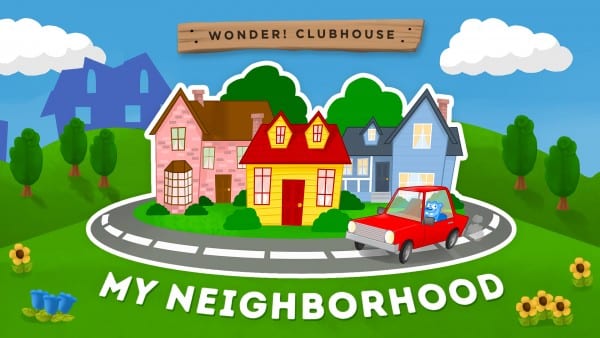 We can show love to God and to the people in our neighborhood. That means we can show love to the people who live around us – the people we see almost every day! Our My Neighborhood Bible verse teaches us how to love God and others. It says:
Love (hug self)
the Lord your God (point up)
with all your heart. (place both hands over heart)
Love (hug self)
your neighbor (point out)
as yourself. (thumbs to chest)
Matthew 22:37-39 (open hands like a book)
Use the smart phone or computer memory verse backgrounds and join us to help your family learn Matthew 22:37-39. Children can recite this verse each weekend to receive an additional car for their My Neighborhood poster!